The family of a heart attack victim praised the fire brigade's simple act of kindness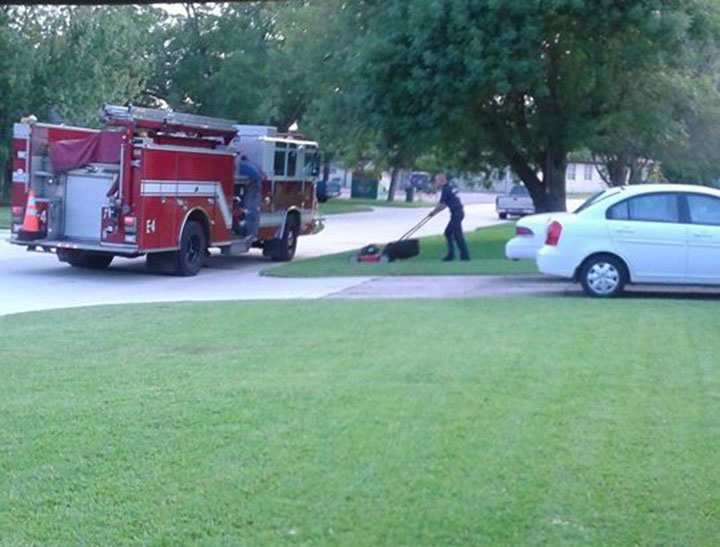 Firefighters from Bayton, Texas responded to an emergency call on Tuesday from a woman whose husband suffered from a heart attack while mowing the lawn.
They rushed him to the hospital, but their job wasn't done yet. The members of Bayton Fire Department's Station 4 returned to the man's home to pick up where he has left off. They finish mowing his lawn, put the lawnmower away, and locked the garage.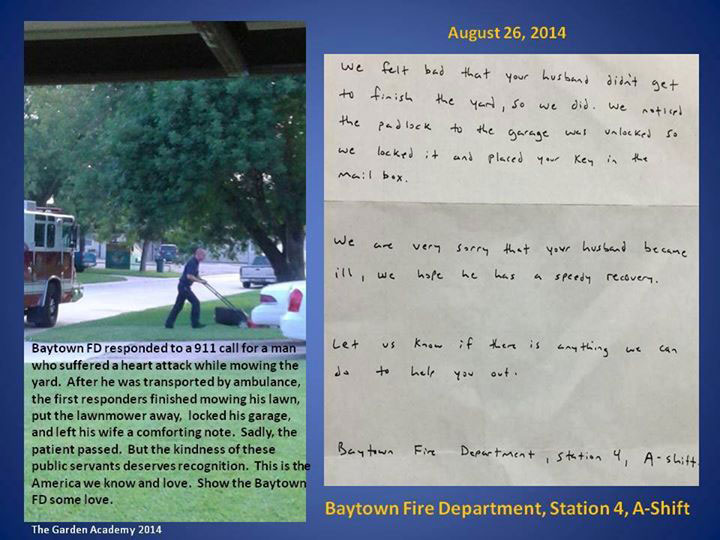 They even left behind a note for the man's wife which reads: "We felt bad that your husband didn't get to finish the yard, so we did."
Sadly, the victim known as John McCormick passed away in the hospital.
Hear more about the amazing men from Station 4 in the video below.