GoCoin, the first payment platform to accept Litecoin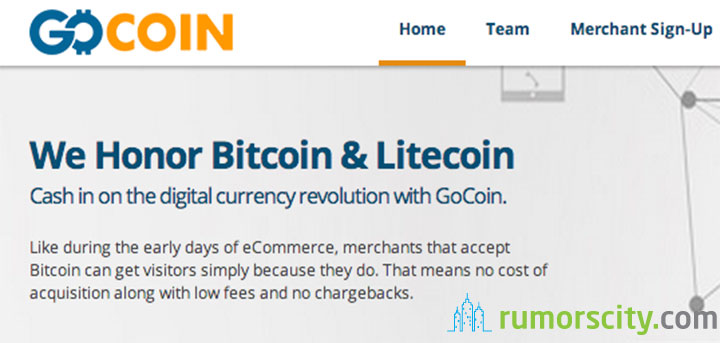 GoCoin, an international digital currency payment platform, announced that it is incorporating Litecoin into its platform along with Bitcoin. Merchants who are using GoCoin as a payment processor will now have the flexibility to accept both Bitcoin and Litecoin payments all through one succinct platform.
GoCoin is the first and only payment platform that accepts alternate crypto-currency at the moment. In the earlier days of Bitcoin, many found themselves wondering, "Where can I actually spend my Bitcoins?" With this new feature, merchants can prevent Litecoin holders from facing that same dilemma by giving them a place to spend their Litecoins.
"GoCoin's platform was specifically designed from the beginning to easily accommodate emerging digital currencies, such as Litecoin, because we saw the massive potential of the digital currency market," said GoCoin's Founder & CEO, Steve Beauregard. "Our goal is to create a one-stop payments solution for merchants to streamline checkout and expand sales with digital currency payments."
"In the past we had to turn away customers requesting to purchase KnCMiner computers with Litecoin," said Sam Cole, President of the leading Bitcoin mining hardware manufacturer and a client of Gocoin. "Through this new alliance with GoCoin, for the first time, our worldwide customers will be able to pay with both Bitcoin and Litecoin."
Hello?