Two Deer Took A Stroll Across The Golden Gate Bridge During The Peak Hours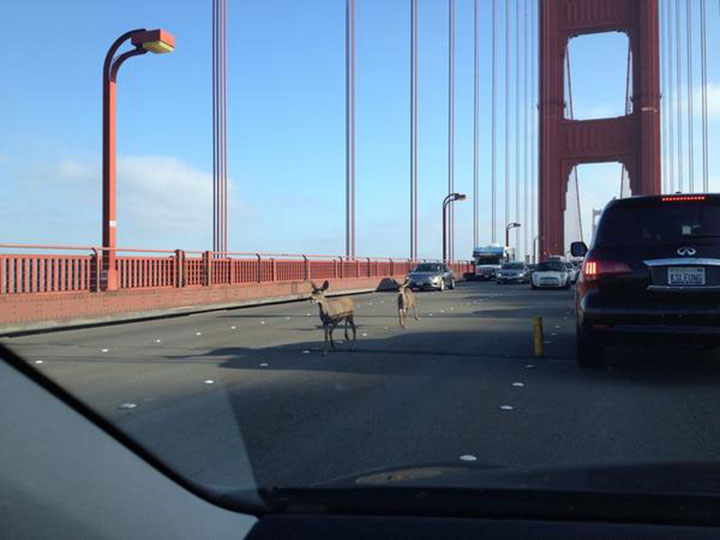 During the peak hours of a Friday evening, two deer bring stillness to the otherwise busy northbound traffic on the Golden Gate Bridge.
The deer was first spotted around 5:24pm. California Highway Patrol was called to the scene but by the time they arrived, the deer were already off the bridge and on to their nature's trail. In the short time frame of their appearance, they did cause a stand still to the evening rush hour traffic as the commuters did slow down to let the deer get to their destination.
Watch the mesmerizing video below.
via youtube