How to Create WeChat Official Account or Public Account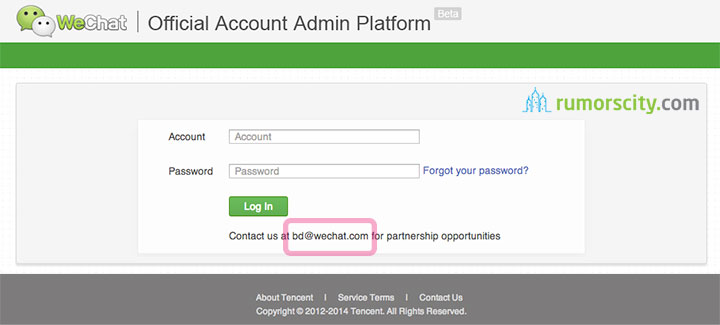 WeChat supports registration of WeChat Official Accounts for both businesses and individuals by contacting WeChat directly for registration.
Guide to Register WeChat Official Account
To create a WeChat Official Account, all you need to do is send an email to [email protected] with the following information:
Desired WeChat Official account name
The associated email address for login
Short introduction/description about your business
Request for a service account or subscription account (what's the difference?)
Your country and city
Hello?