Scare The Hell Out Of Your Neighbors This Halloween
Forget about fake spider webs and Halloween silhouettes. The psycho lady waits patiently at your front porch with her heads down, only to be awaken when someone is approaching, lifts her head and hands as she shoots out screaming.
The Chair Screamer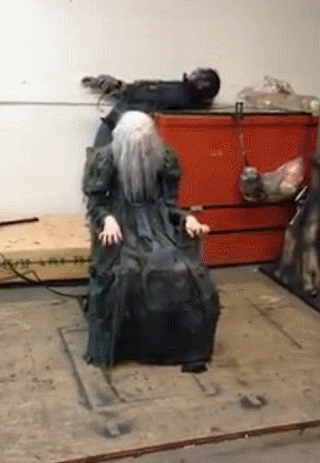 This Chair Screamer is the creation of Poison Props which is the perfect decoration on your front porch this Halloween, giving any unsuspecting victim a heart attack for sure. It does not come cheap though with a price tag of $2,240 plus shipping for this 210 pounds decoration.
Here is the Chair Screamer in action (Warning: it may get a bit loud)