The Stacked Photographs Of Lightning Strikes In Sydney Is Incredible
There have been some wild weathers reported in Sydney on Wednesday evening. Heavy rain followed by thunderstorm brought down trees and powerlines across the metropolitan area. There were reports on fire from lightning as well as flood and power outages across New South Wales as the storm moved from the south west to the north east and then out to the sea.
A photographer from New Zealand, Roland Taylor spend hours sitting at his balcony capturing the magnificent view on his camera as the thunder came crashing everywhere.
"It was taken as a series of photos over half an hour, each lightning strike is its own photo," said Taylor. "It's then just a simple step to merge or 'stack' them together. The trick is exposing each shot right to make sure the blend works well."
Each lightning strike is its own photo.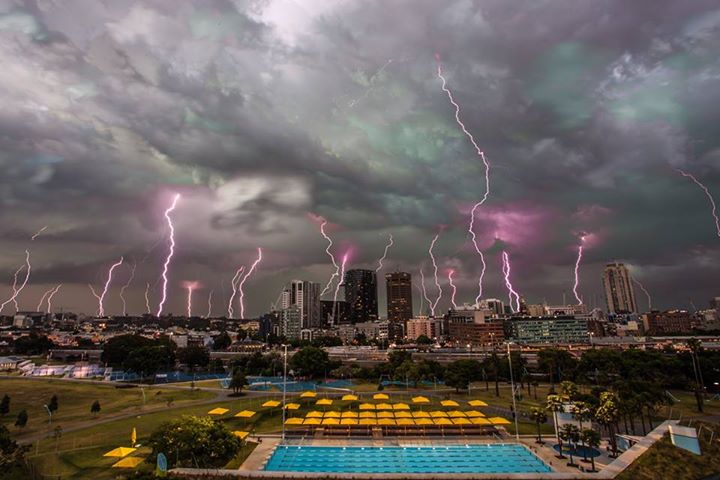 Taylor said, "the storms over the last three days have been incredible, unlike anything I have seen in New Zealand."