Get Ready For Wireless File Transfer And AirMirror
Mac OS X Yosemite brings wireless communication between Mac and iOS 8 devices with the Continuity feature. Now Android users can enjoy the same feature thanks to AirDroid 3.
The latest version got a major update allowing your Android phone to connect to your Mac or desktop PC so that you can answer phone calls and reply to text messages remotely. AirDroid 3 helps to make everything work wirelessly.
Here are some of the most interesting features that AirDroid 3 brings for its users.
Compatible with both Mac and Windows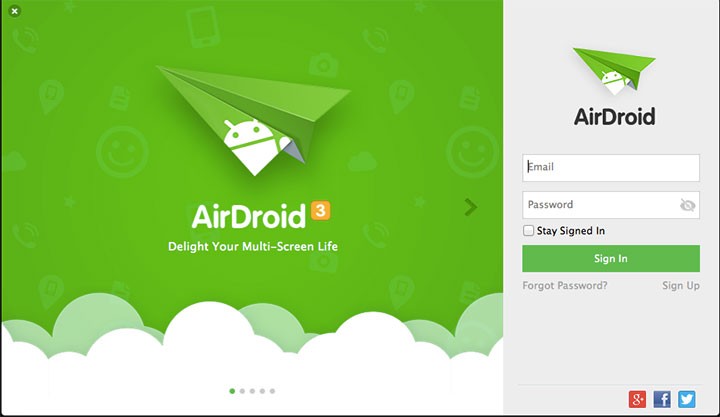 Previously, you have to communicate with your Android device from your Mac or Windows PC browser. Now, AirDroid 3 comes with its own free desktop client. You will be able to receive notifications of your Android devices right from your desktop.
You can download the client from its official website then download the free app from your Android phone or tablet, and you are good to go. Once you login to the same account from both your desktop client and Android device, the mobile app will ask permission to access your notifications. It's as simple as that and your notifications will appear on your desktop.
Notifications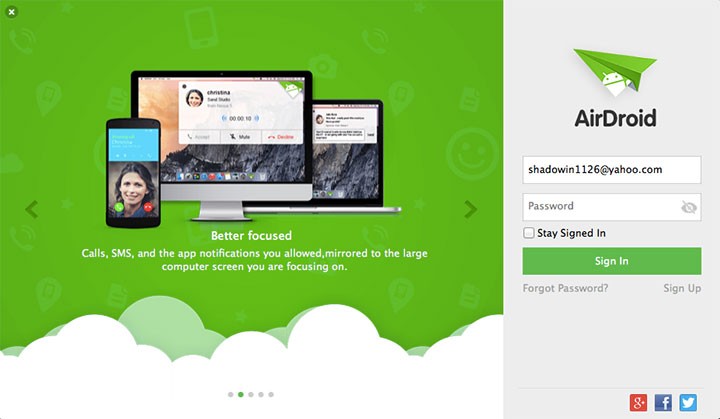 Once you have granted AirDroid permission, your notifications will appear on your desktop alongside your other windows. In settings, you can choose which app's notification to be displayed on your desktop, so you can turn off those that you do not want to bother you.
For phone calls and SMS, apart from seeing who's calling and texting you, you can actually accept calls and pick up your phone to start chatting. You can even reject calls from the pop-up alert or mute the phone from your desktop.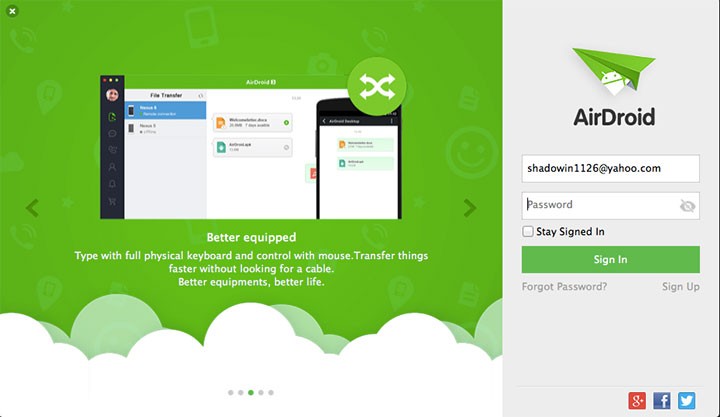 Transfer of files to and from your desktop wirelessly with AirDroid. Reply to text with a full keyboard and control with a mouse. AirDroid helps you get rid of those cables and make everything work wirelessly.
Screen mirroring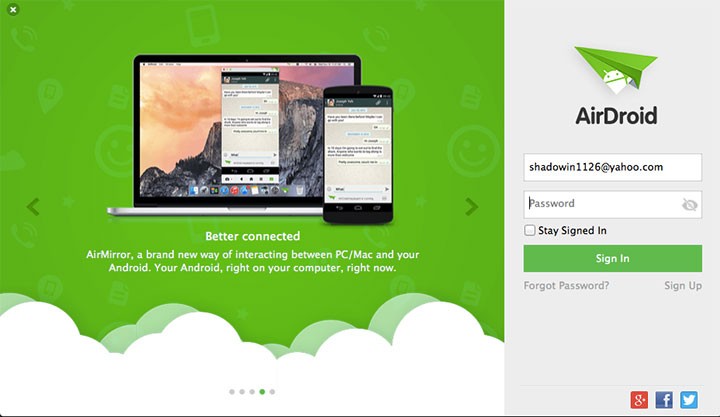 Here is the coolest feature. AirMirror feature lets you mirror your entire device on your desktop. You will be able to see and use your entire device from your computer screen. You can reply to text messages, send messages via Whatsapp, play games, and literally everything that you can do on your device right from your desktop.
AirMirror is still in beta and will only work on a rooted phone but this feature is really neat especially for hardcore Android users.