Tiny Scale Of Unique Origami Models
The art of paper folding also know as origami is to transform a flat sheet of paper into a finished sculpture through folding and sculpting techniques. With people constantly bringing in new designs and ideas, some origami can be simple and some origami can be really complex.
Smaller models are extremely difficult to make as the smaller size makes it harder to get the shapes and angles correct, so lots of patience is required. When it works out right, the finished product would be really amazing.
1. Dragon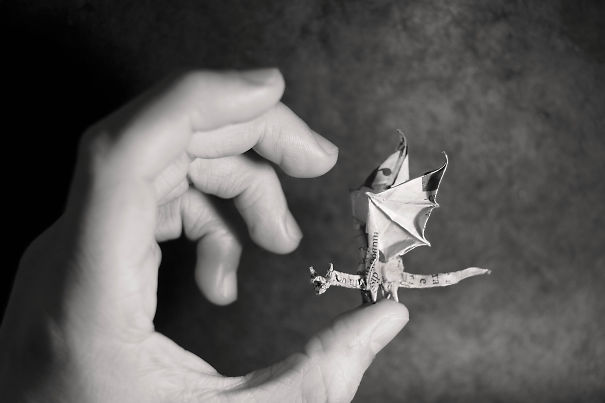 2. Cat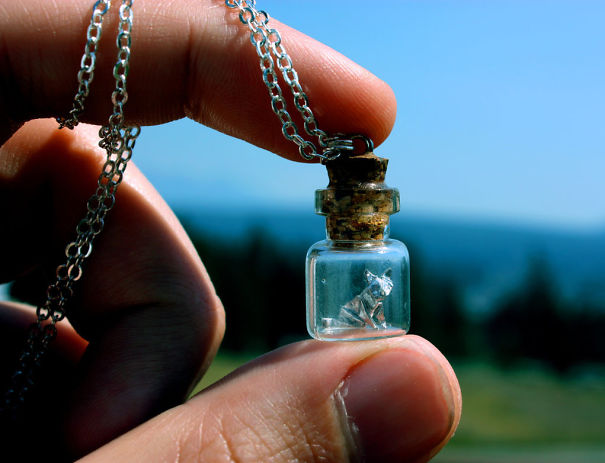 3. Horse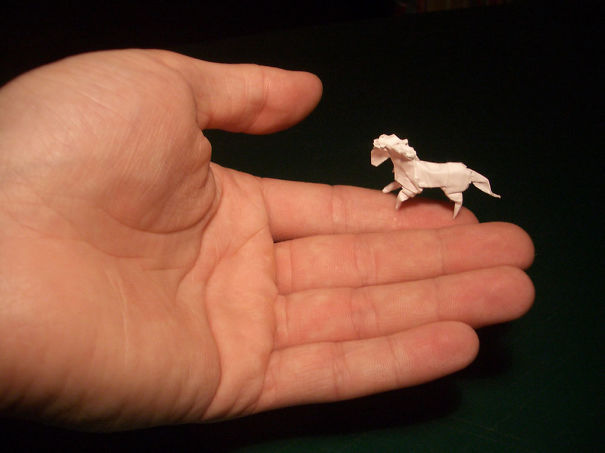 4. Crane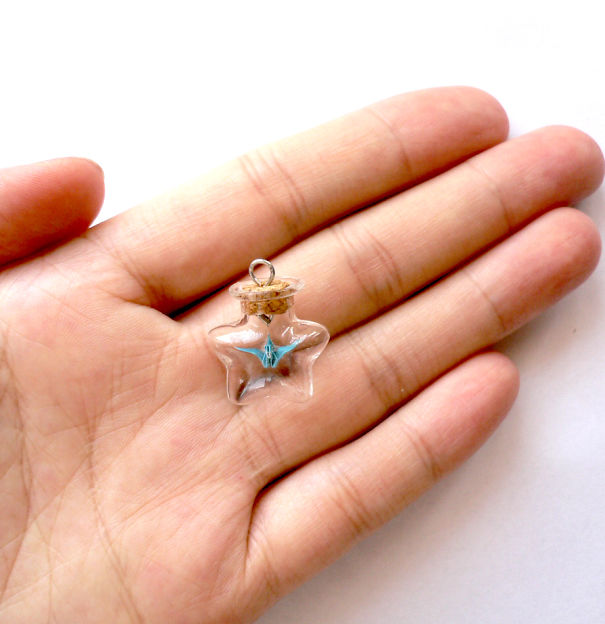 5. Lion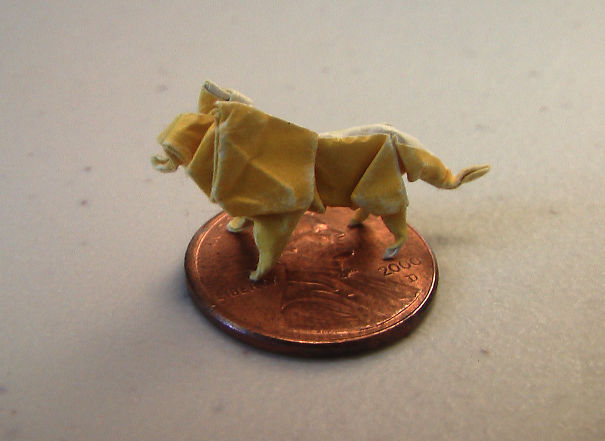 6. Elephant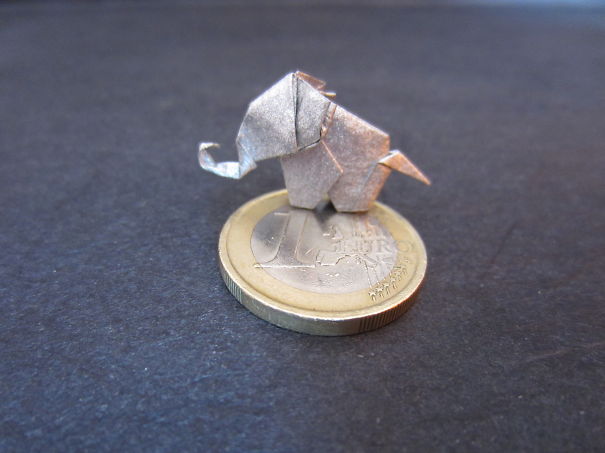 7. Donkey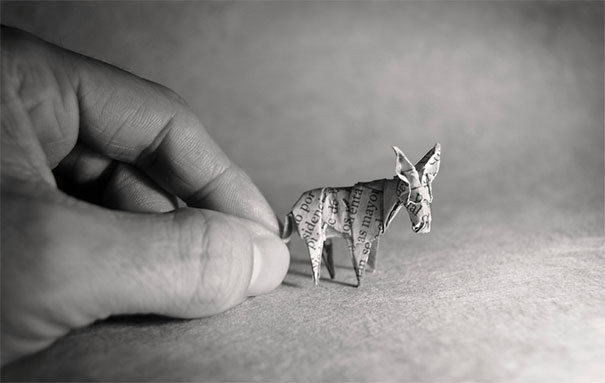 8. Winged Giraffe and Winged Bear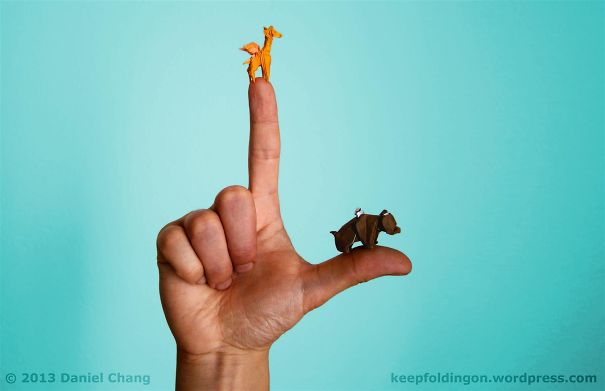 9. Frog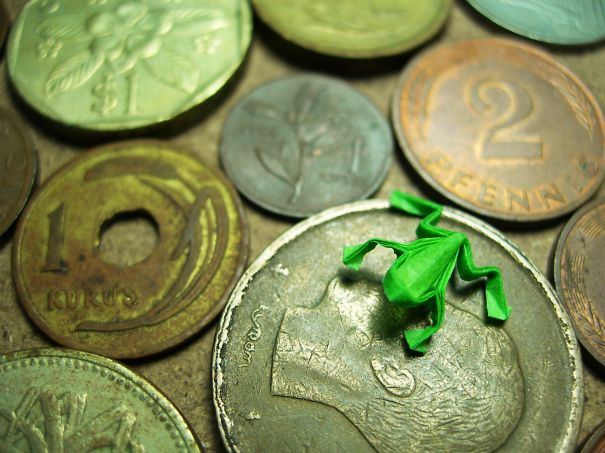 10. Eastern Dragon