This Guy Was Handing Out Money To Strangers On The Street
Bob Blackley's birthday wish is pretty simple. The retired special education teacher does "reverse panhandling" at the side of the road.
Continuing the tradition that he started two years ago, the Winston-Salem, North Carolina resident stood at the corner of an intersection with a sign that reads, "I have a job. I have a home. Could you use and extra $5?" This year he gave away $800 worth of $5 to 160 people, and last year he gave out $750.
"Anything they want, if it puts a smile on their face, it's theirs," he said. "One man told me he had some medicine he couldn't afford to pay for, this will help pay for it. That's cool."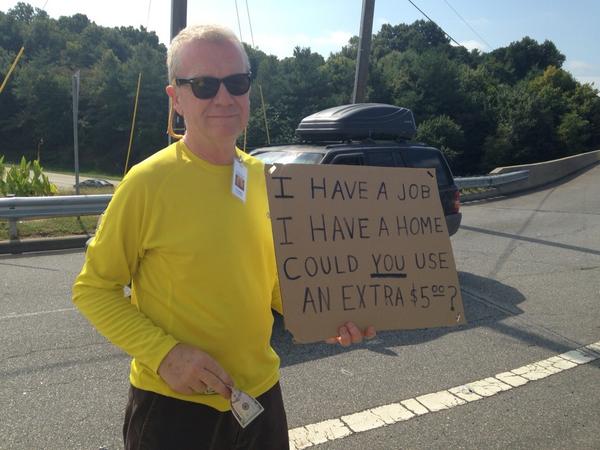 Here is a video of Blackley doing reverse panhandling.
He hopes to win the lottery one day so that he can give more to the people.