You Have Been Eating Pistachio The Wrong Way All The While
Pistachios are usually sold with shells partly open with the kernels peeking out. In fact, the shell opens on its own during the growth process. As the nut grows, it will expand until it pops its shell open.
However, some pistachio shells don't open on their own, and their natural hard, outer egg-shaped shell is not easy to open. Don't give up on those hard to open nuts though. They are the most delicious.
How to easily open the remaining hard to open pistachio nuts.
Just use one of the empty shells as leverage, and slip it into the crack. Give it a twist and you can have the nut inside.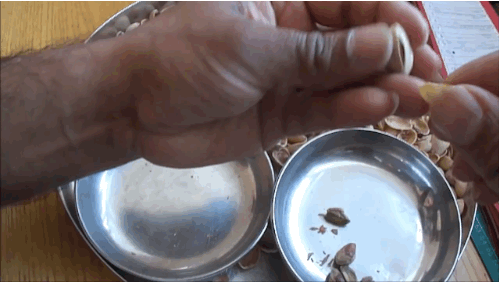 via BuzzFeed