Guide to disable Whatsapp auto-download photos, videos and medias on Android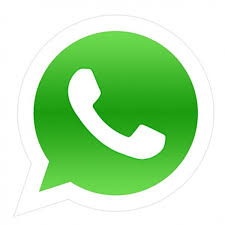 Step 2
Hit the menu key on your Android device to pull up the menu.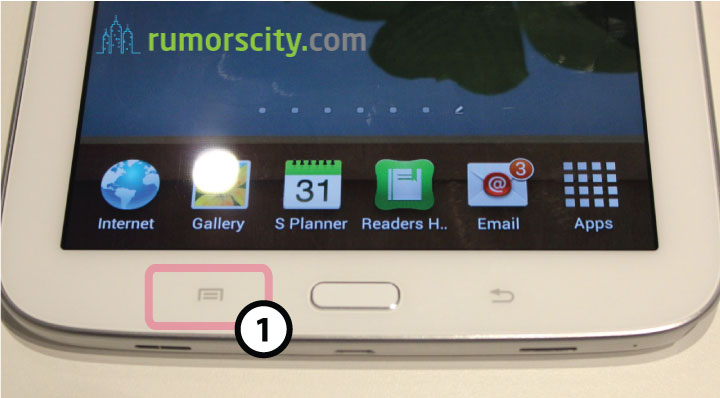 Step 3
Select Settings.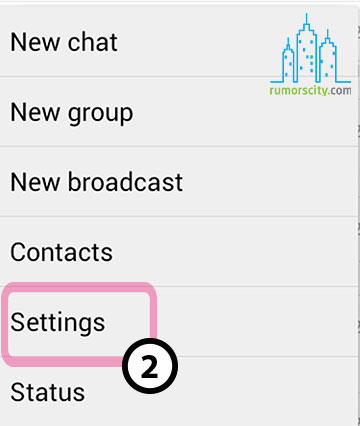 Step 4
Go into Chat Settings by tapping on it.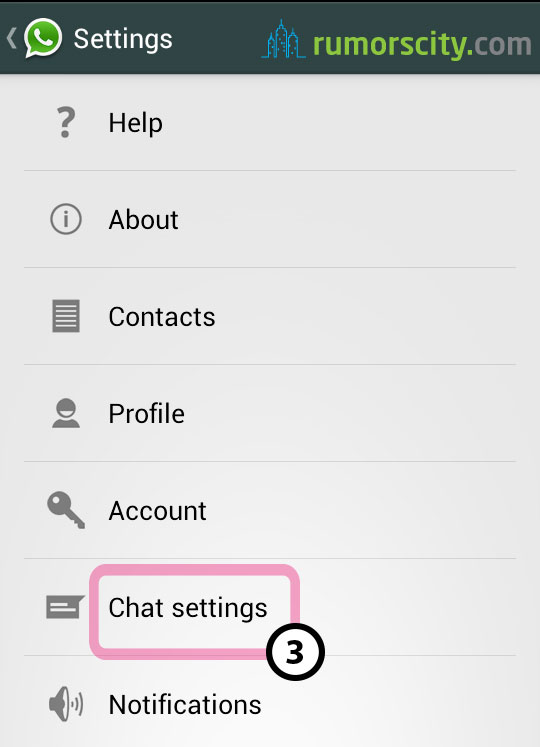 Step 5
Tap on the option Media auto-download.
Step 6
From here, you have the option to choose whether to download media when you are using mobile data, when connected to Wi-Fi or while roaming. To turn it all off, go into each one where you can have the option to un-check the type of media as shown in the next step.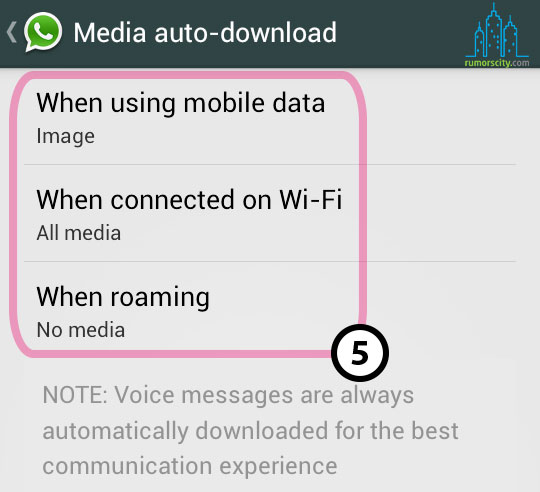 Step 7
Here, you can select the type of media that you do not want Whatsapp to auto download. If you wish to totally disable the auto download feature, untick all the media types and tap on OK to confirm.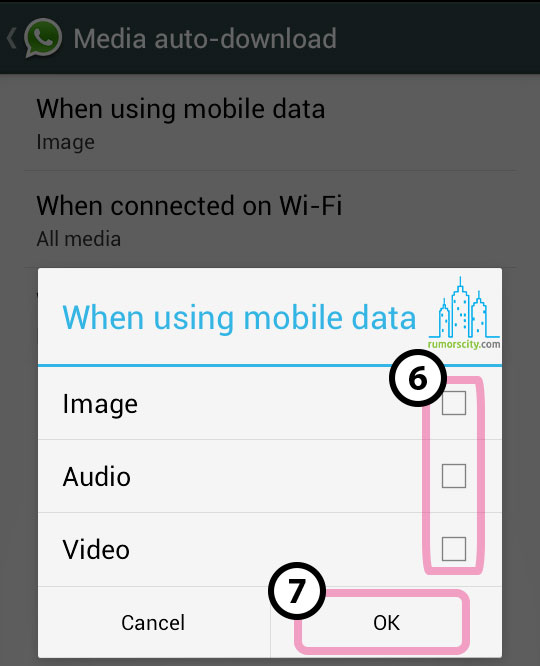 Now the next time you receive an image from Whatsapp it won't be saved automatically. You may however manually download it.
Tips
You may also be interested with our tutorial on How to install Whatsapp on Nexus 7 / Galaxy Tab without rooting.