10 Ideas To Decorate With Knitted Items
Grab your knitting needles and yarn. Instead of knitting wearables, what about using your skills to decorate the house?
Look at the creative knitting ideas from accessories for the dining table to chic furniture pieces, and cute decors.
1. A comfy rug for the living hall.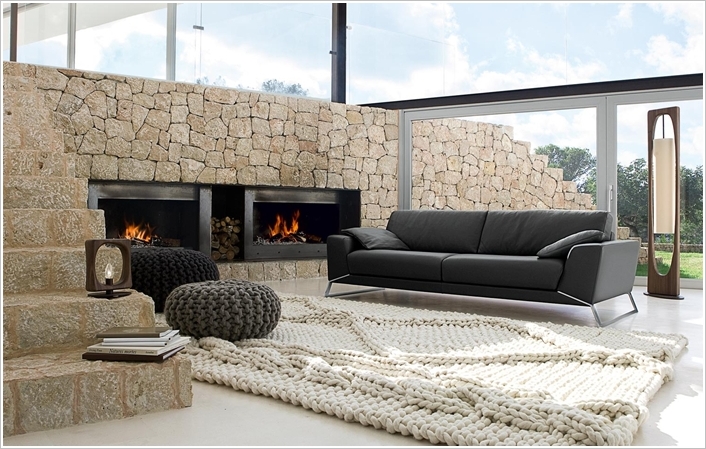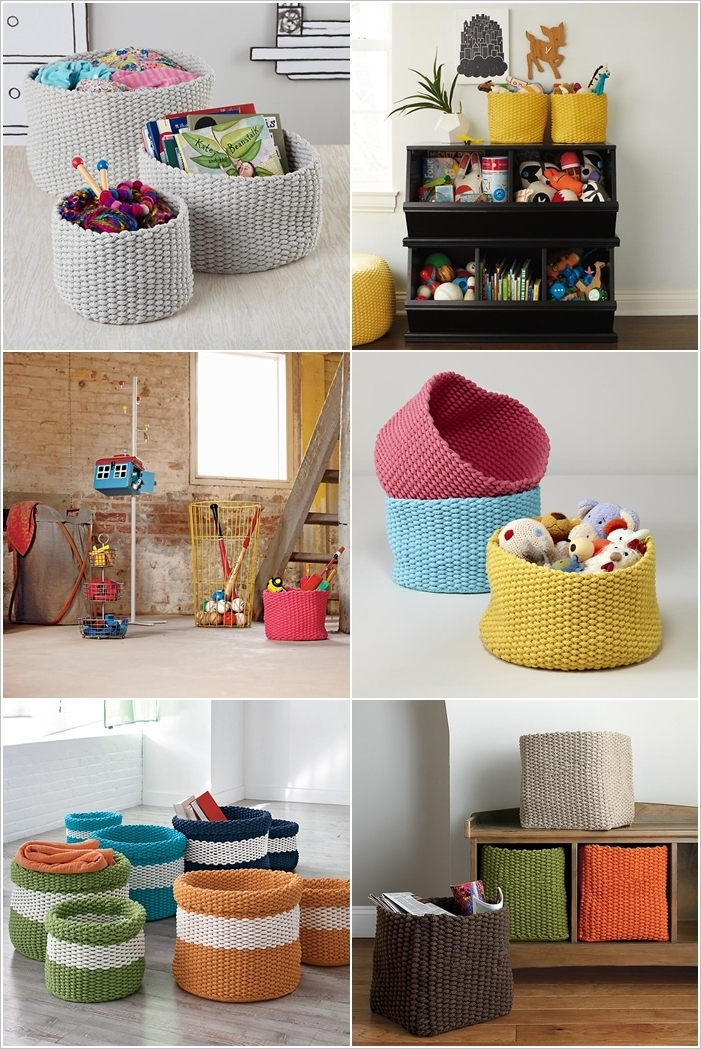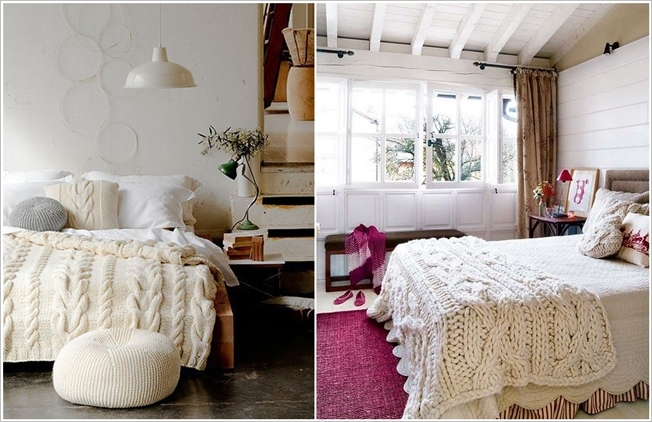 4. Knitted pillow and cushion.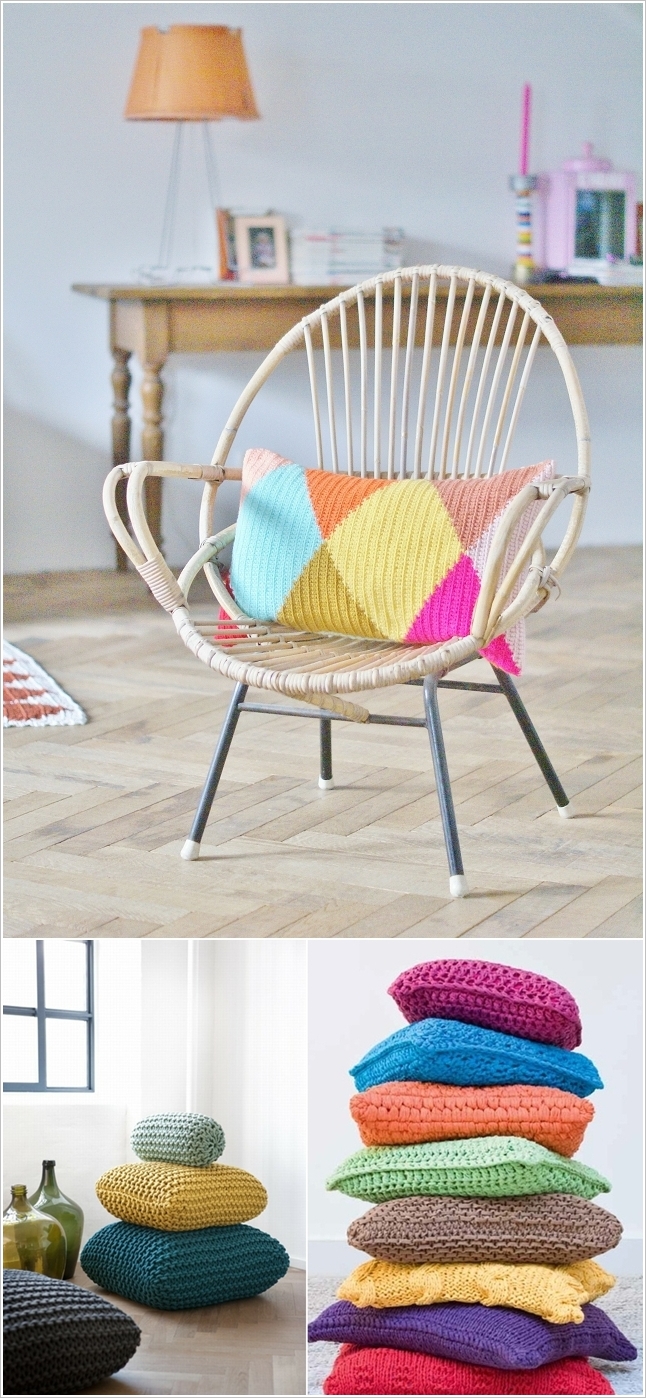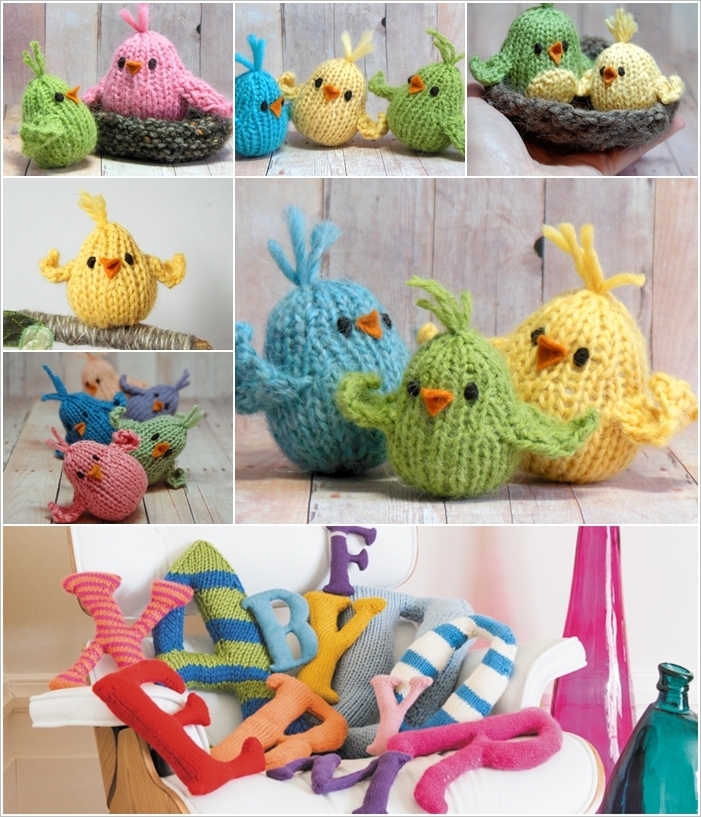 7. Dining table accessories.