This 15-Year-Old Sketches Actually Look Like 3D Images. Amazing.
15-year-old Brazilian artist João Carvalho made some amazing sketches on his notebook. His drawings may look simple at first until you realize how he manages to turn the notebook pages into amazing 3D drawings.
With just shadings and seemingly bent notebook lines, the characters in his drawings seem to pop right out of the pages.
Simple drawing with 3D effect.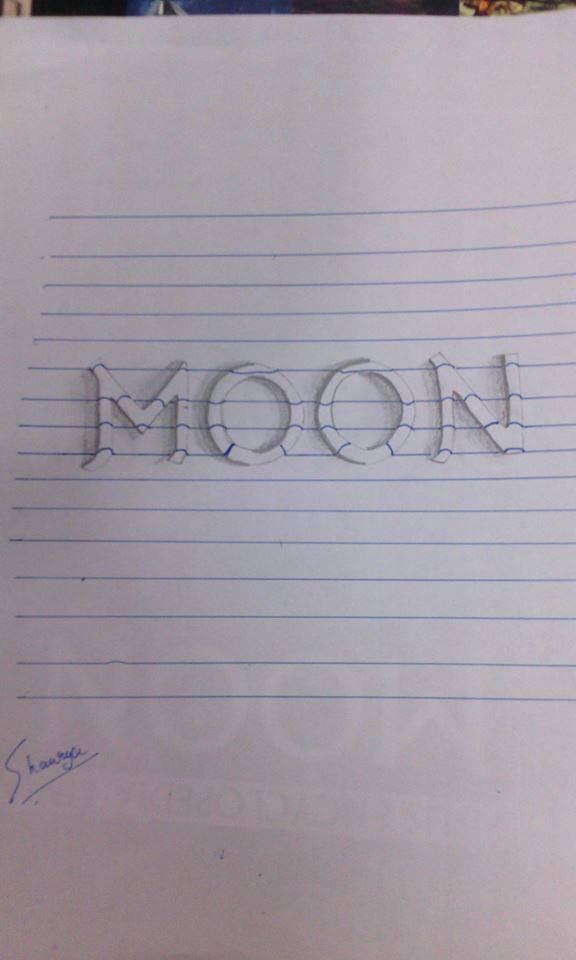 I can't believe this paper is laying flat on the table.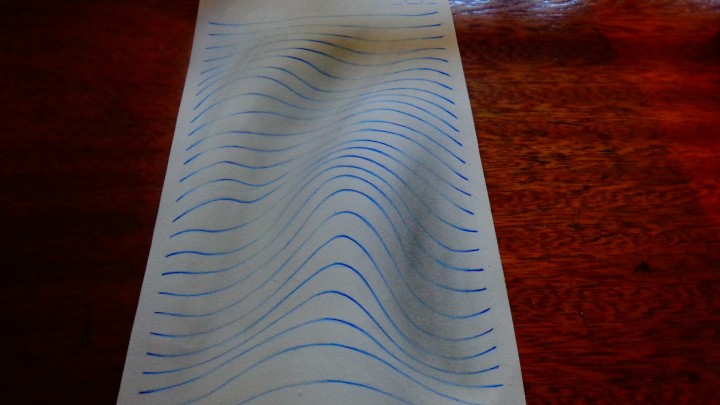 It is really amazing the effect that shadings can bring out.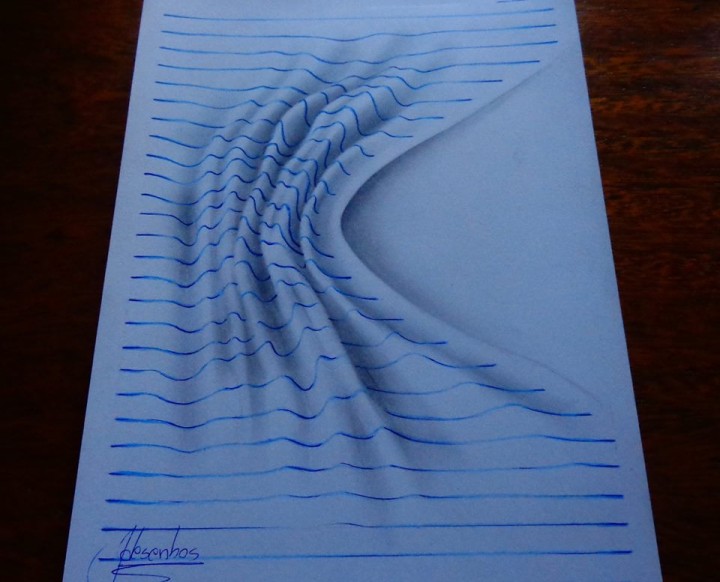 This one looks like the pen created a ripple on the paper.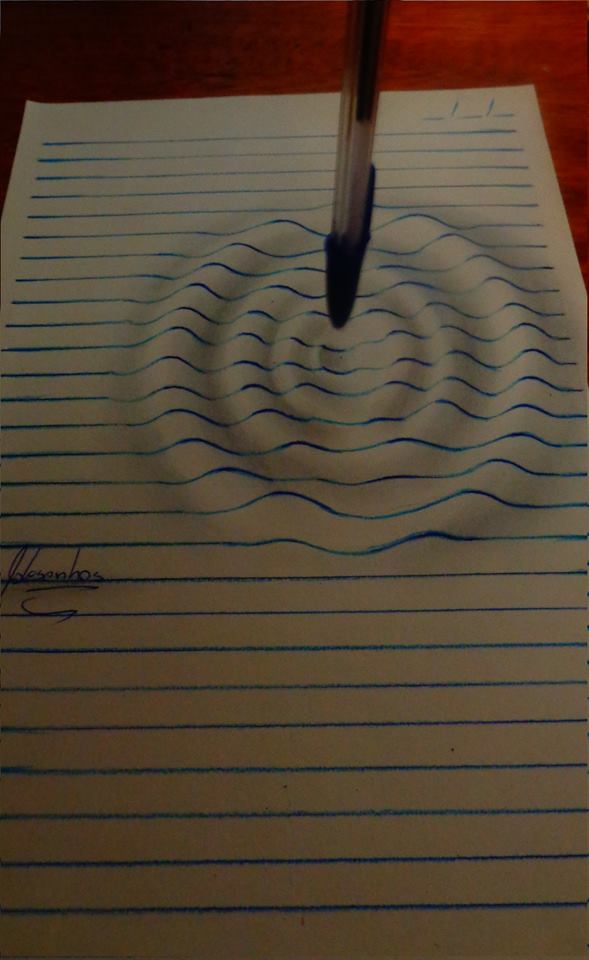 Pikachu pops out of the paper.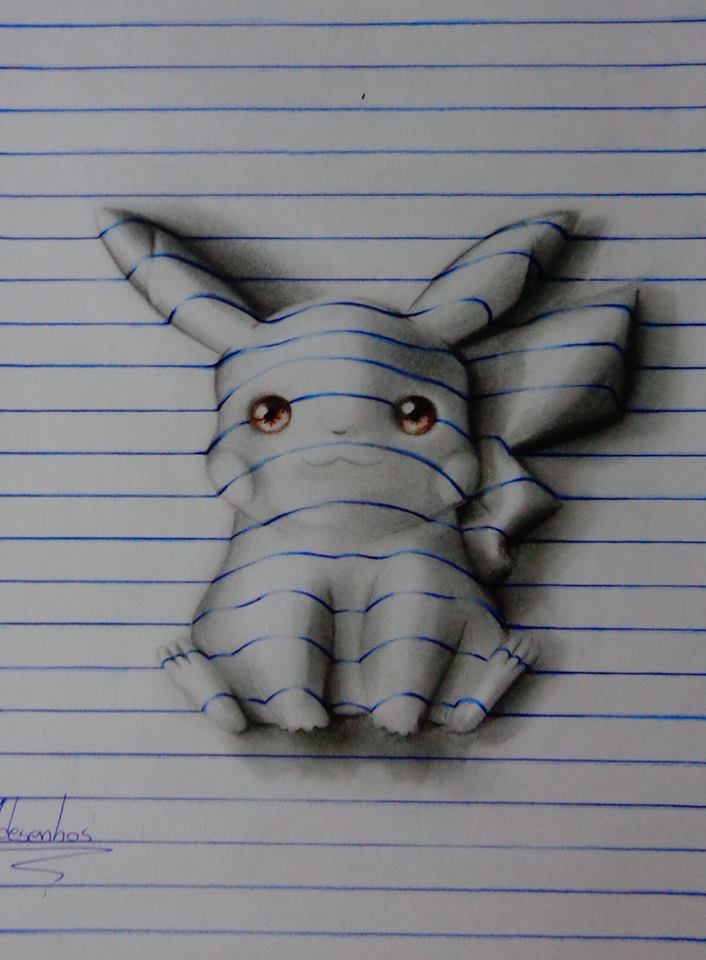 Stitch.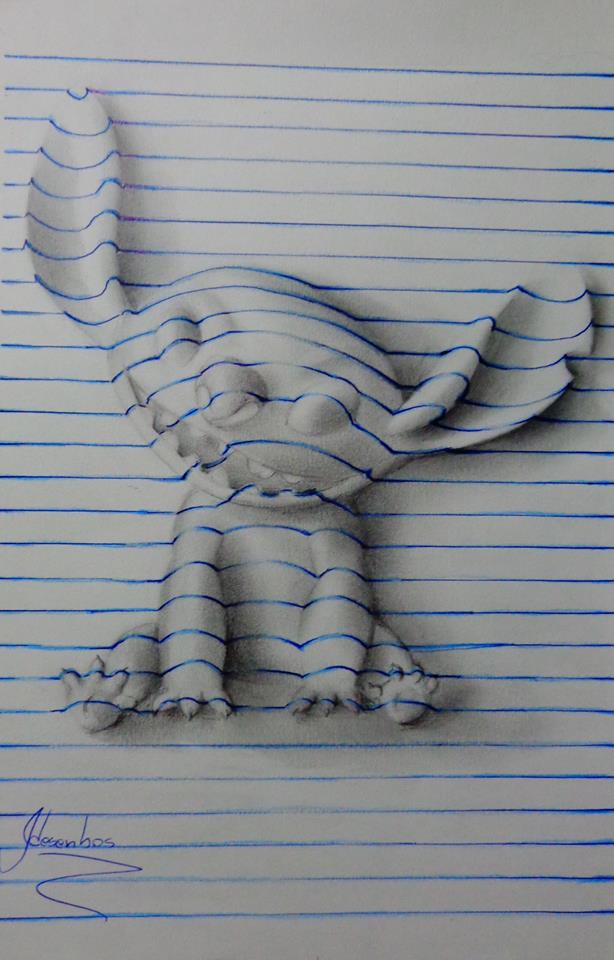 Homer Simpson.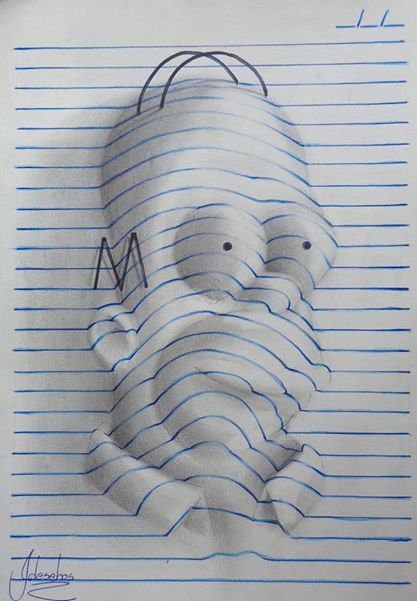 This one is my favorite. The shadings are perfect to bring out this shape.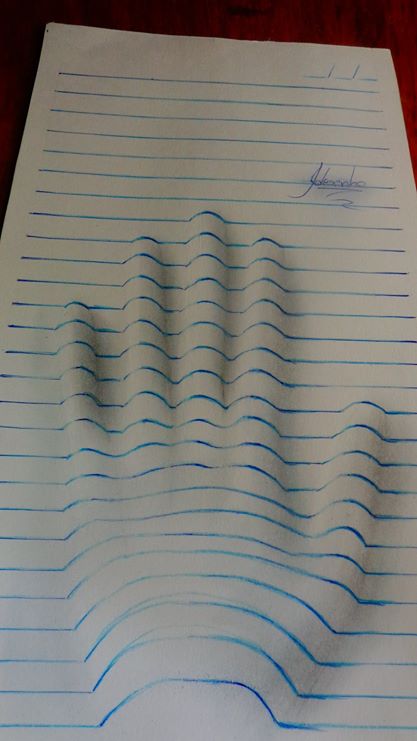 This minion is spot on.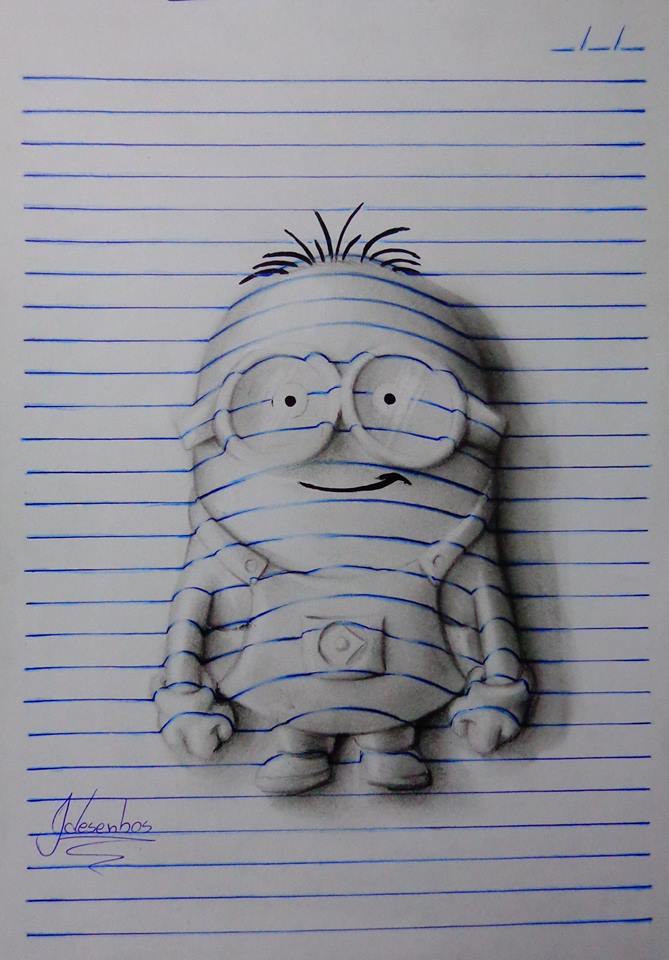 Jerry the mouse.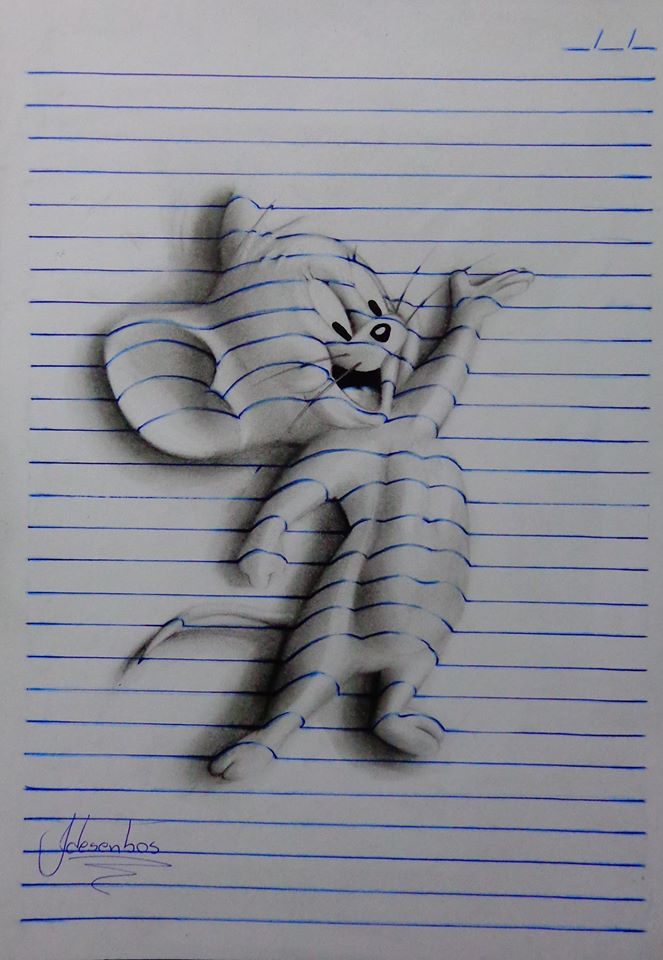 Is this a secret portal?