Boyfriend Writes 365 Love Notes For His Girlfriend To Read All Year
A man wrote 365 love notes and filled it up in a mason jar as a perfect gift for his girlfriend. His 8 year long girlfriend cried tears of joy when she received the gift.
It doesn't just stop there. The notes are color coded with yellow for memories, pink for the reasons he loves her, and green for meaningful quotes and lyrics.
She can pick and read one note each morning, ensuring that she'll have a nice start each day of the year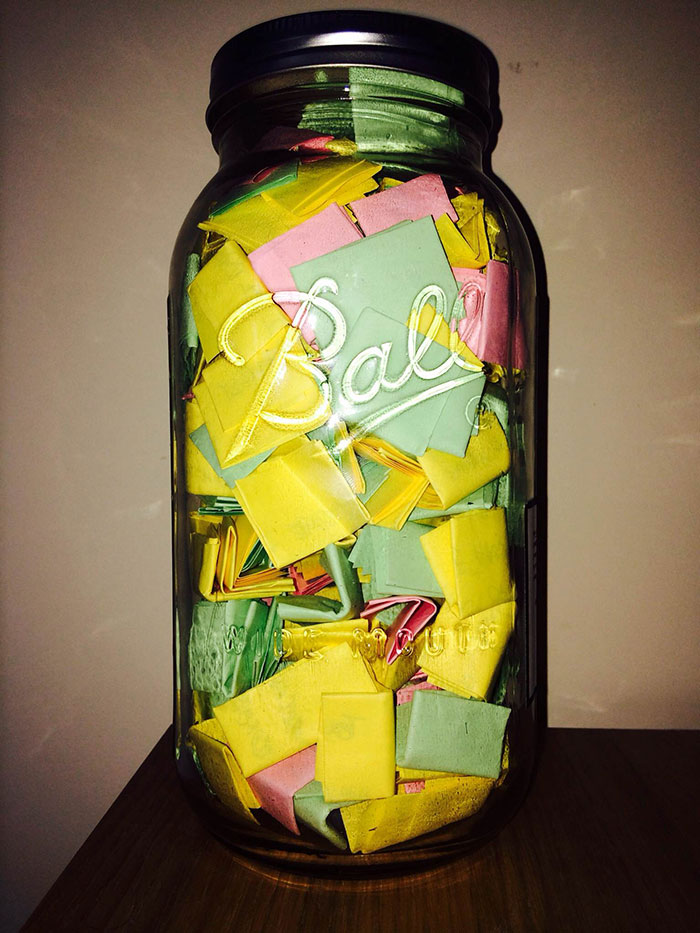 Each note is handwritten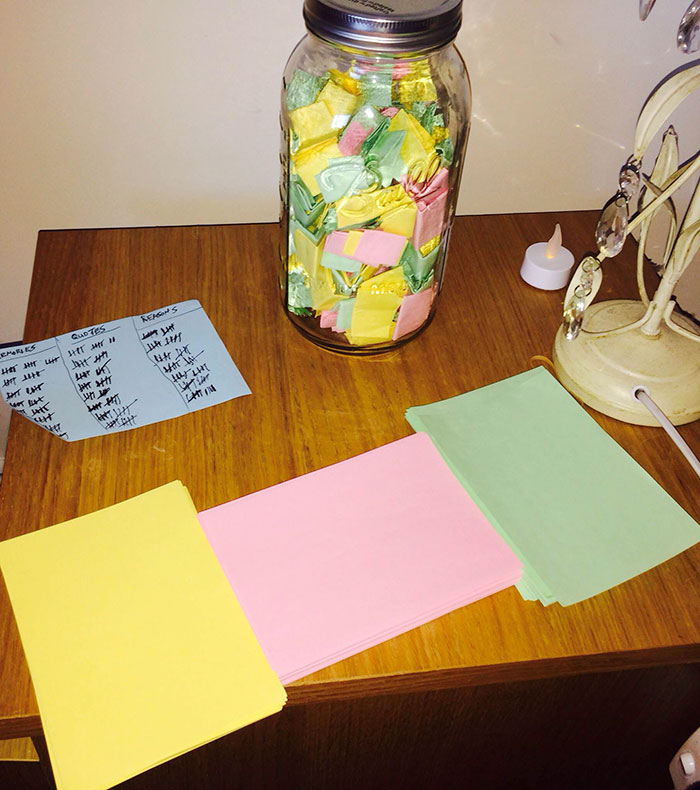 Here's how it works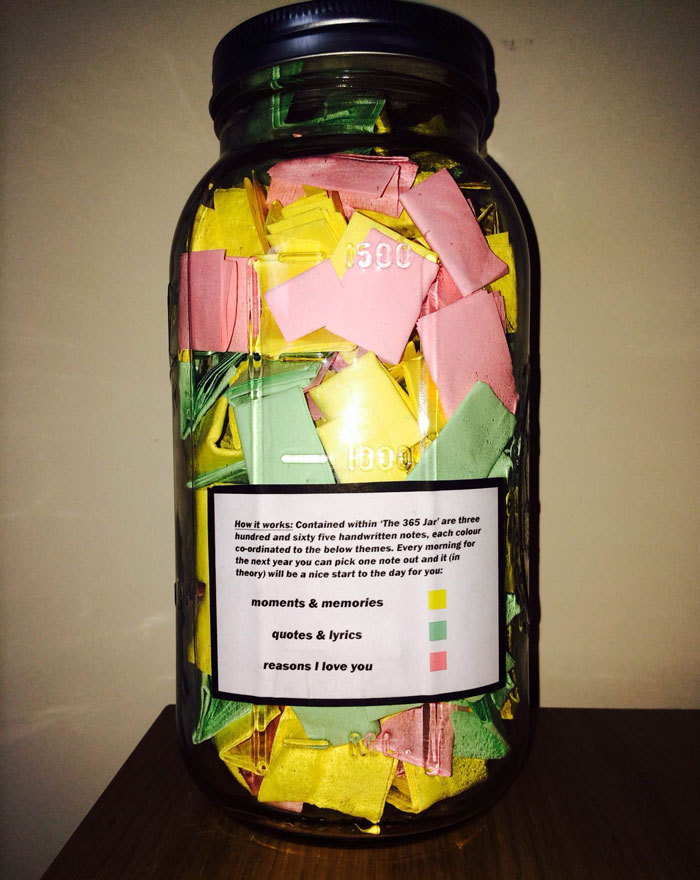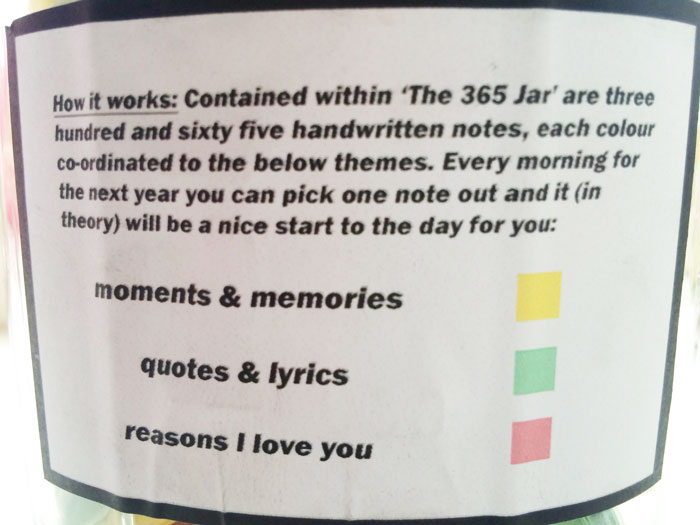 "The 365 Jar"