Does Eye Ball Belt Buckle and Human Heart Pendant Fancy You?
These sculptures are so unusual and realistic that it's quite scary. Seriously, it is not for the faint of heart. Morgan Loebel is a dental laboratory technician. Using polymer clay, Loebel can create the most stunning and realistic-looking art pieces in the form of belt, pendant, and ring which resembles weird, mutated features, and human organs.
Take a look and see whether you will wear these out.
The "One Eye" ring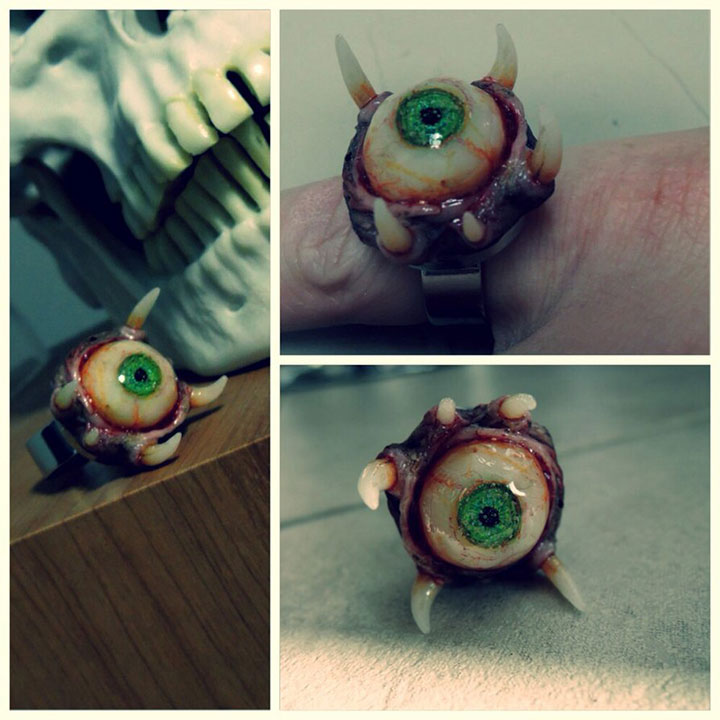 Human Heart Pendants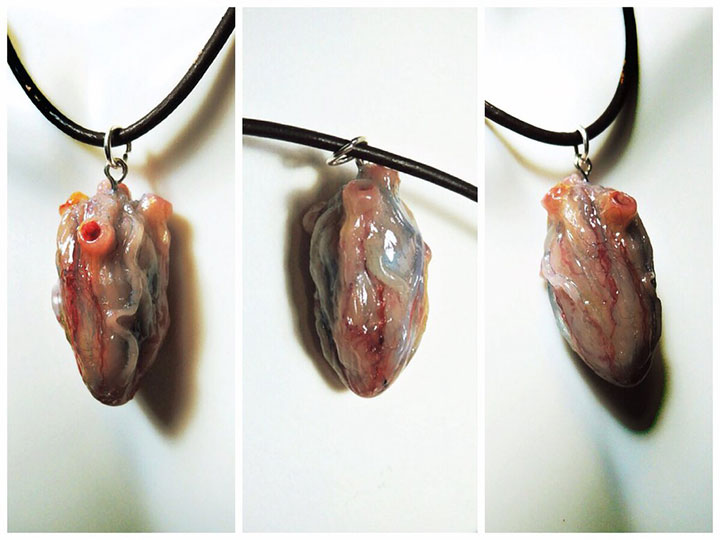 Eye Ball Belt Buckle
Toothy Fleshball Pendant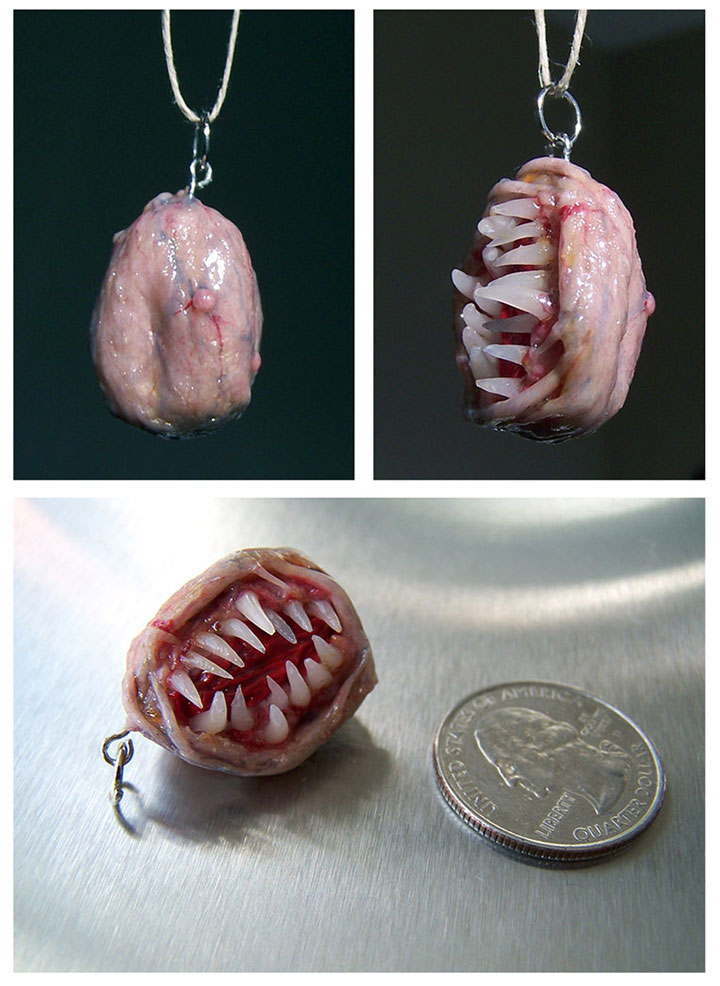 Mr Wrinkles Belt Buckle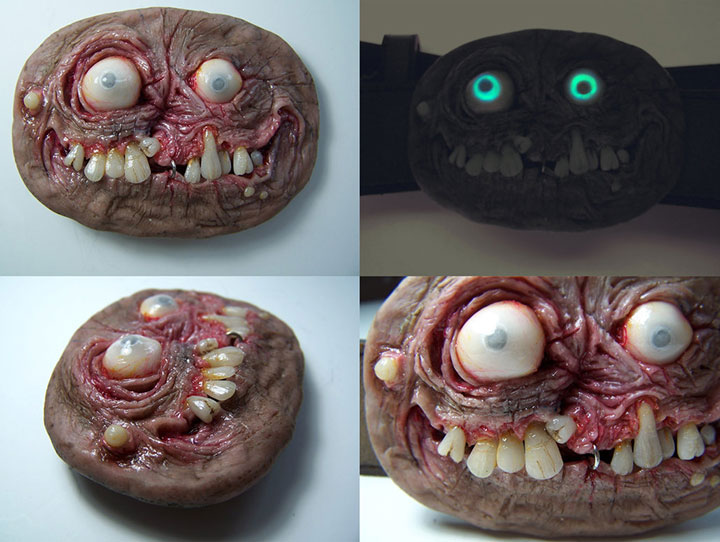 Bunny Skull Pendant