The days of battery listeners are long past. In this age of digital, we have more choices than ever without being bound by captive markets. KWRN might once have broadcast only to the residents of Victorville, California. Now everyone can tune in to this station from the internet.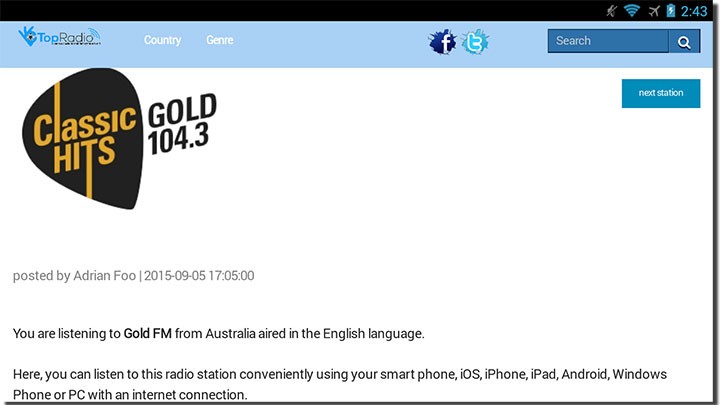 Expats and foreign correspondents, on the other hand, can enjoy a little taste of home by tuning in to radio stations thousands of miles away. Feeling nostalgia not because of the music nor the tune that it is currently playing. News and reports broadcasted regarding a familiar town in a familiar language, one can forget that they are listening to a broadcast from abroad.
There's a whole lot of stations that you can tune in to online and top-radio.org is a good example with over 20,000 stations to choose from. The advantage of digital technology means you can listen wherever and whenever you want. Live broadcast could be tuned in comfortably from your desktop PC, tablet and even from your mobile phone effortlessly.
The choices are almost endless with radio stations to cater to every taste. If heavy metal is not your style, do not worry. You are not the only one enjoying some good whiskey and a little jazz. House is more to your liking? Everyone can listen to their heart's desire.