When it comes to deciding which phone to go for, there are few things that people will take into consideration. The price of the phone will be one of the main factor. While the top brands like Apple, Samsung, Sony, HTC, Motorola are busy stealing the headlines for the high-end smartphones market, there are a lot more going on at the mid to lower-end of the market.
Whether the choice is to go for the high-end, mid-range or low-end models, people would still like to go for the best one in that range. With that in mind, it helps for users to get to know the phone specifications. But the rapid increase in the number of smartphones in the market today, the choices are wide and vary.
That is why the device spec sheet will be a good starting point to ponder. We found that this website, secretspecs.com, provides a very comprehensive software and hardware information for each model. Information like processor architecture, instruction sets, open GL version, codecs as well as other in-depth hardware specifications are all listed.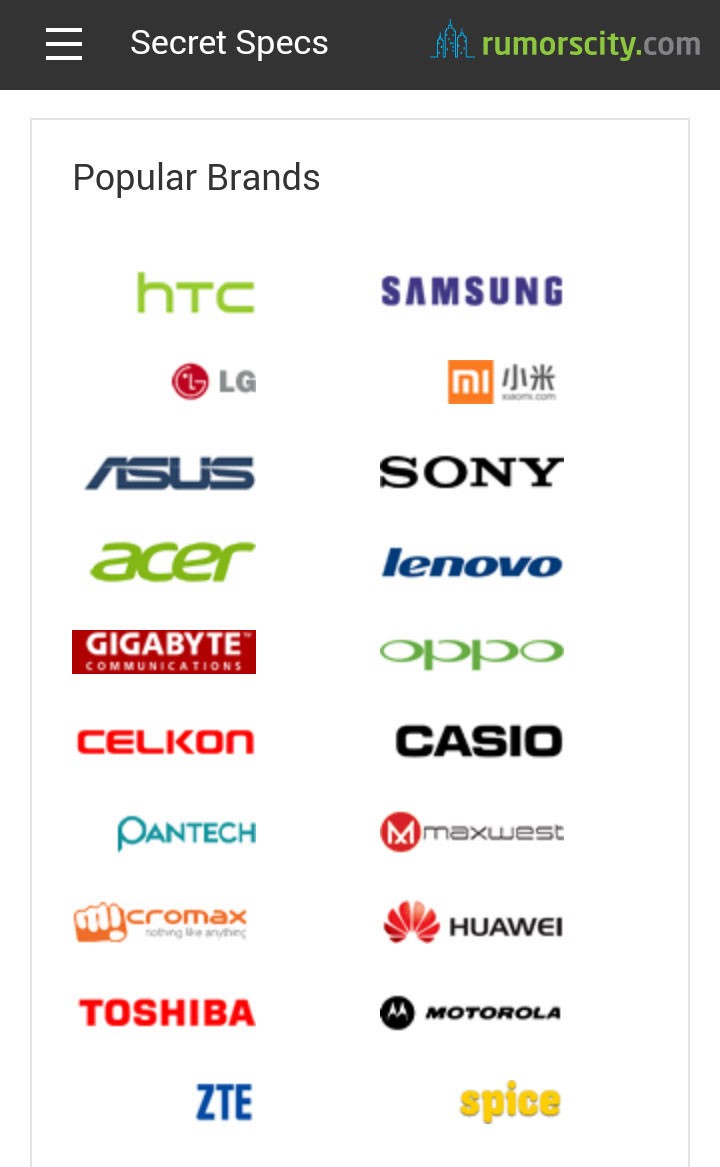 There are complete lists for some of the most popular brands like :
Interestingly, the secret codes for each device model could be found as well. These secret codes hold a large amount of hidden information of your Android device and helps you in testing of your device's hardware like the camera, touchscreen, sound quality and sensors.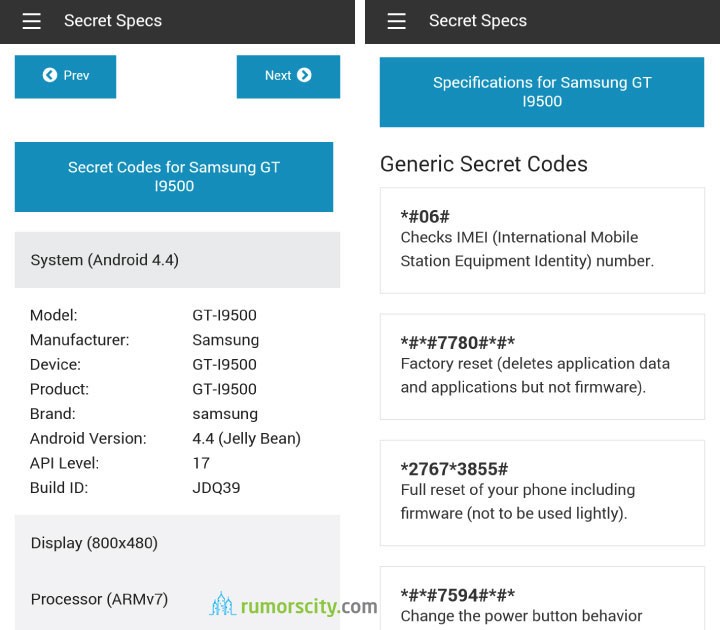 This website does not only help you to decide which phone to go for, but also helps you to understand more about your current device..