This Pumpkin Carver Carves A Tyrannosaurus Rex
Chris Vierra is a renowned pumpkin carver from Villafane Studios. He creates a lifelike Tyrannosaurus Rex sculpture using only pumpkin and squash. That's exactly what the educational theme park in New Jersey needed for their Jurassic learning expedition.
Chris Vierra the renowned pumpkin carver.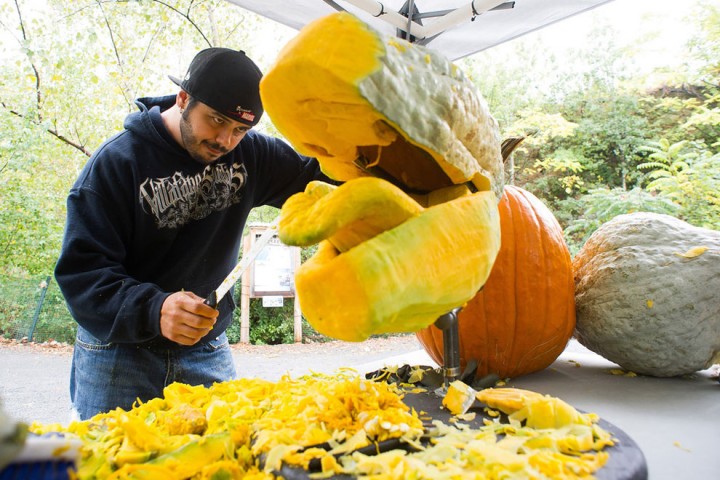 Working with just pumpkin and squash, the level of detail on his sculpture is truly impressive.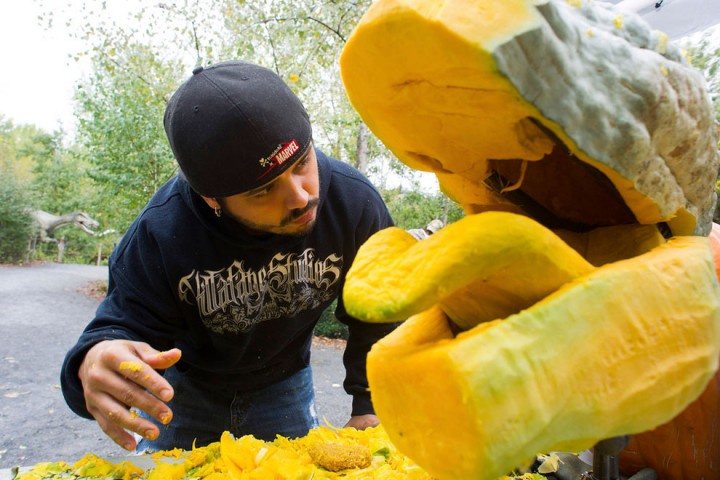 He has to be really careful as there is no room for mistake.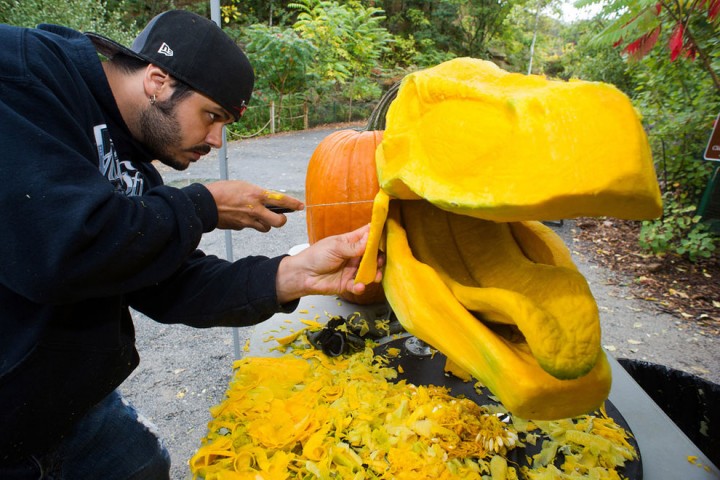 The visitors stood patiently watching as Vierra's T-Rex slowly comes to life right before their eyes.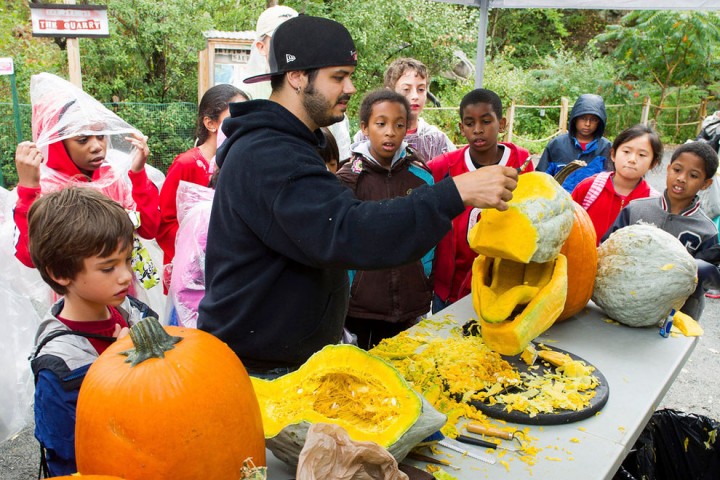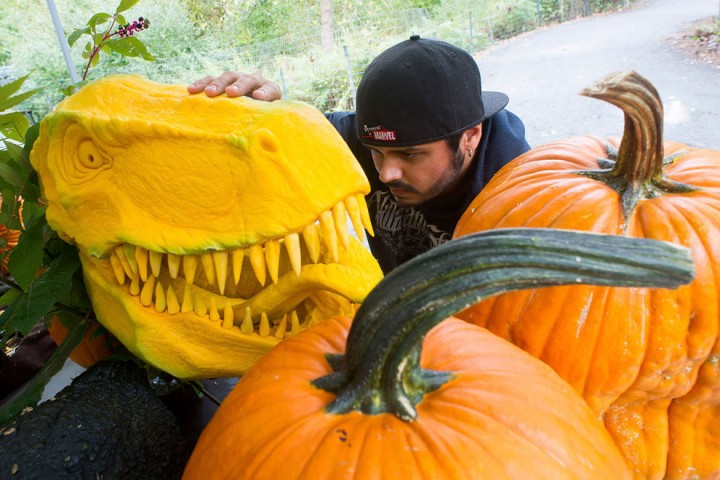 Inspired by the real thing.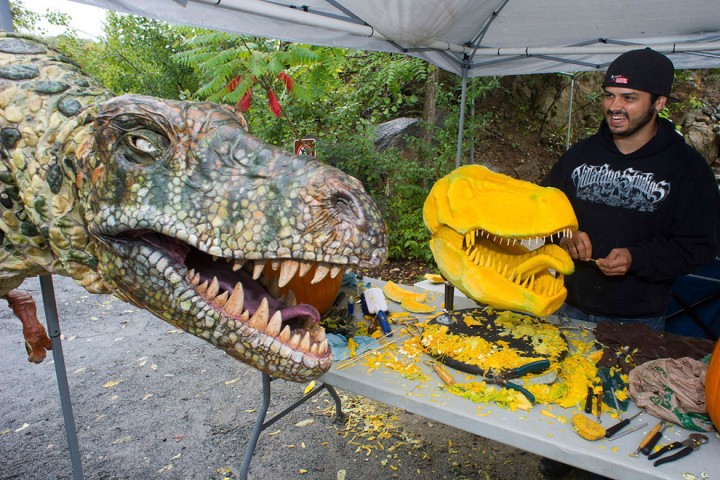 Putting on some finishing touch.