The Most Dangerous Airports In The World. I Have To Really Plan Properly The Next Time I Am Going Abroad.
Travel is always fun, and it opens our minds and eyes to new cultures, landscapes, and people. Getting there isn't always fun though, especially when you have to land on one of these airports.
The following is a list of the scariest airports due to extreme locations, short runways, proximity to mountain peaks, cliffs, main roads, or other non conventional surroundings.
1. Princess Juliana International Airport, Saint Martin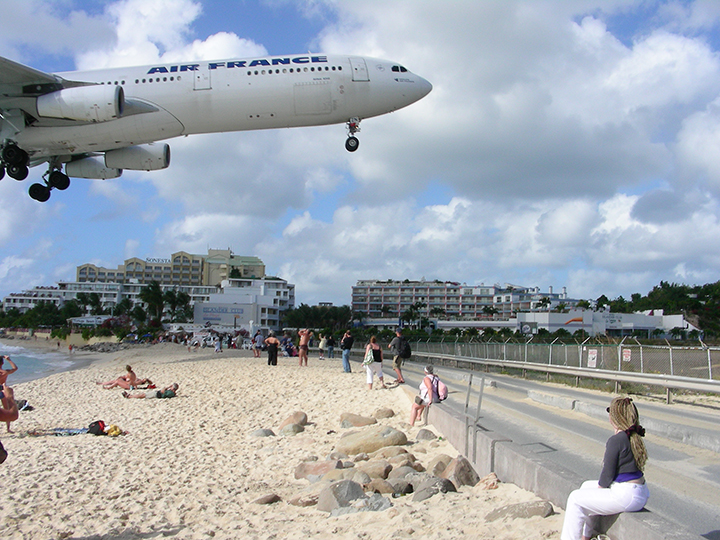 Due to the short runway of only 7,150 feet long, jumbo jets have to fly extremely low before landing, just 10-20 meters above the tourists heads on Maho Beach.
2. Madeira Airport, Portugal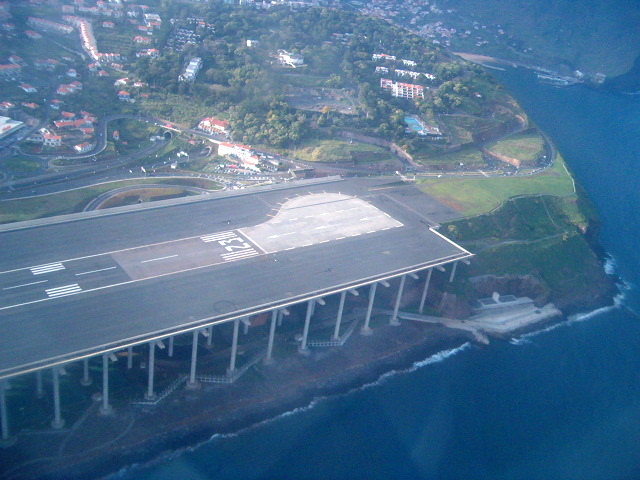 The Madeira Island International Airport is surrounded by ocean and high mountains. The artificial runway which was built in 2003 stands on 180 columns that is 70 meters above the ground.
3. Kai Tak Airport, Hong Kong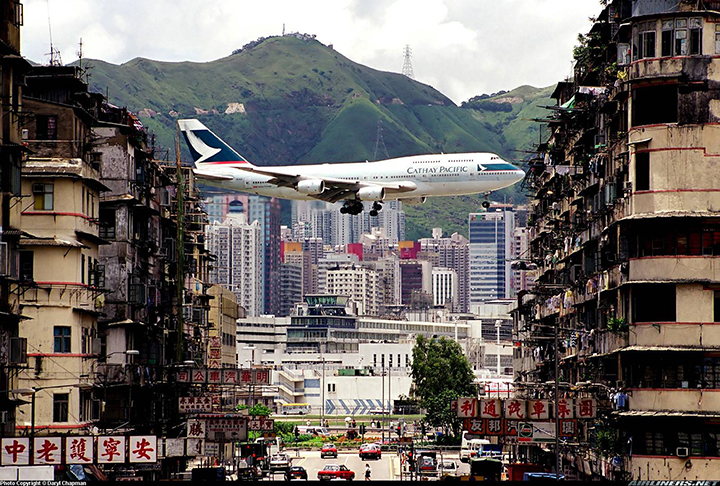 Known as "the mother of all scary airports," it was closed in 1998. Surrounding mountains, and strong crosswinds making this the scariest airport for landings and take-offs.
4. Juancho E. Yrausquin Airport, Caribbean Island of Saba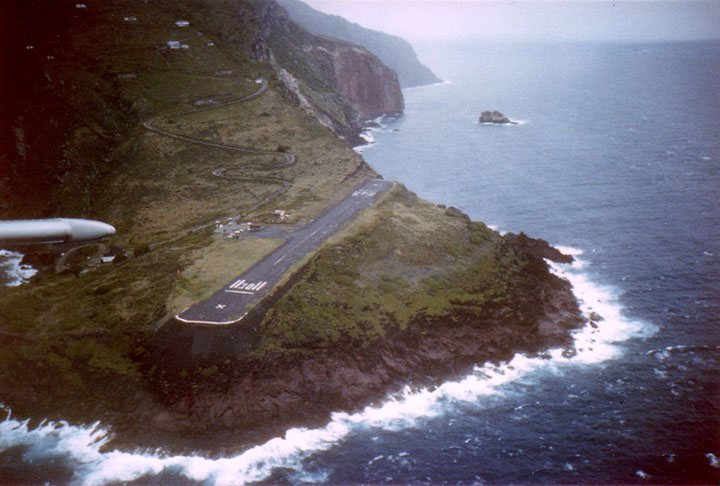 The airport with the shortest runway in the world, only 1,299 feet long with cliffs that drop into the sea at both ends. Only the smallest planes can land here.
5. Ice Runway, Antarctica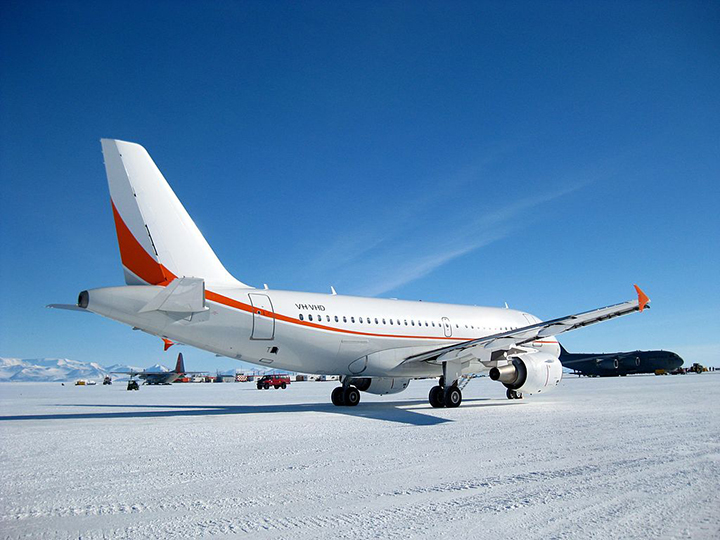 Without paved runways in Antarctica, the weight of each plane must be checked to avoid it cracking the ice landing strip.
6. Gisborne Airport, New Zealand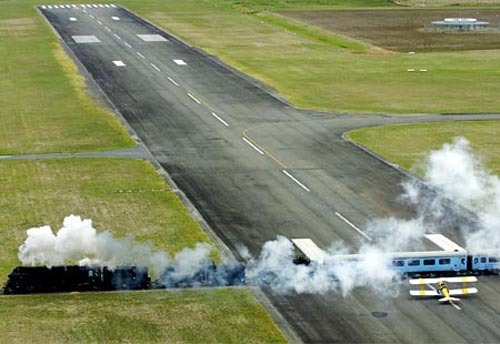 With freight trains crossing the airstrip daily, this is one of the most unusual airport in the world.
7. Don Mueang International Airport, Thailand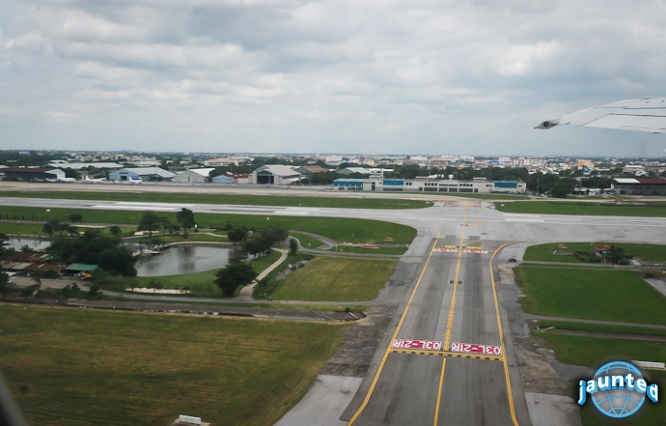 This is one of the most unique airport in the world with an 18 hole golf course in the middle of the runway.
8. Barra Airport, Scotland
This airport uses the beach as its runway. Marked with permanent wooden poles are three runways in a triangular shape.
9. Paro Airport, Himalayan Mountains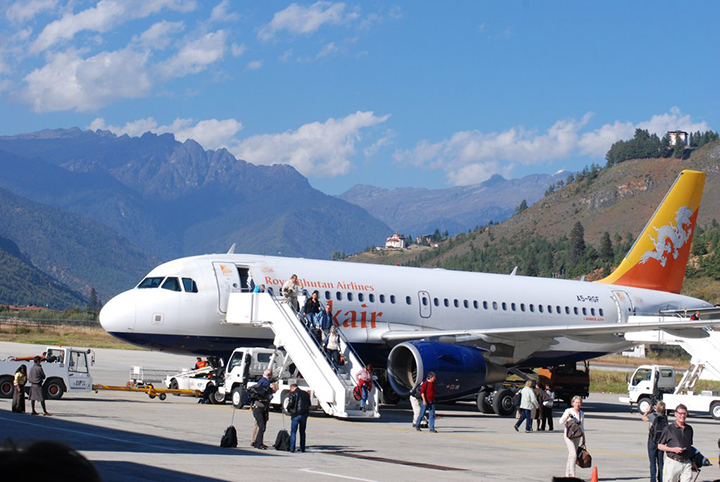 With surrounding peaks as high as 5,500 meters, Paro Airport is considered as one of the world's most challenging airports that only eight pilots in the world are certified to land here. Flights are restricted to daylight hours from sunrise to sunset.
10. Gustaf III Airport, Saint Barthélemy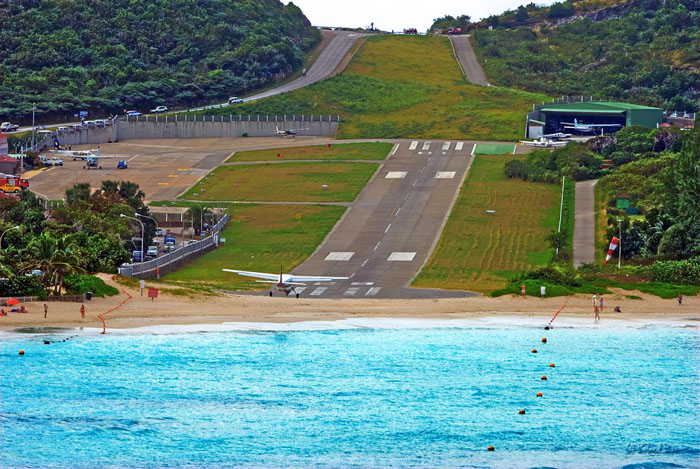 The short runway is at the base of a slope ending directly on the beach. The arrival descent is extremely steep over the hilltop traffic circle and departing aircrafts fly right over the heads of sunbathers. Most visiting aircrafts carry less than twenty passengers.