Artist Completes Drawings By Adding In His Own Fingers
Javier Pérez is known for his clever drawings which incorporate simple everyday objects. This time, the Ecuador-based illustrator uses his own fingers to complete his drawings.
Pérez fingers will form to represent different parts of an animal.
1. Iguana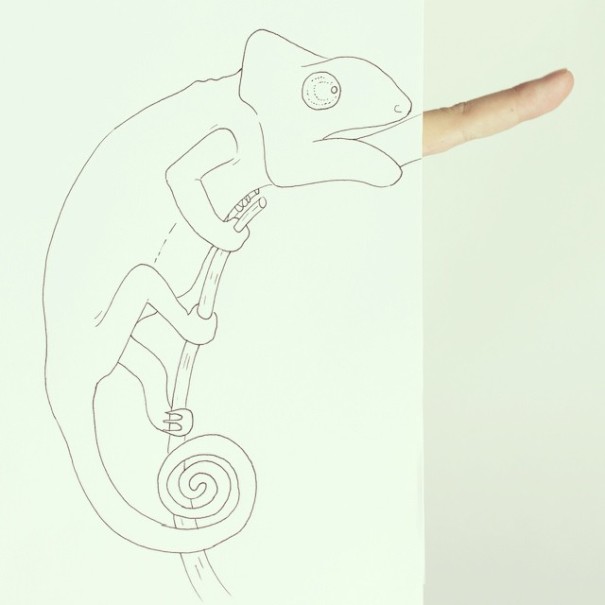 2. Swan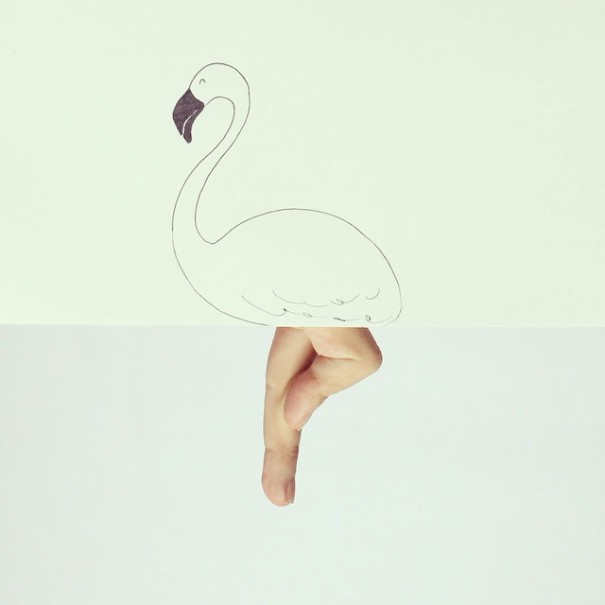 3. Brachiosaurus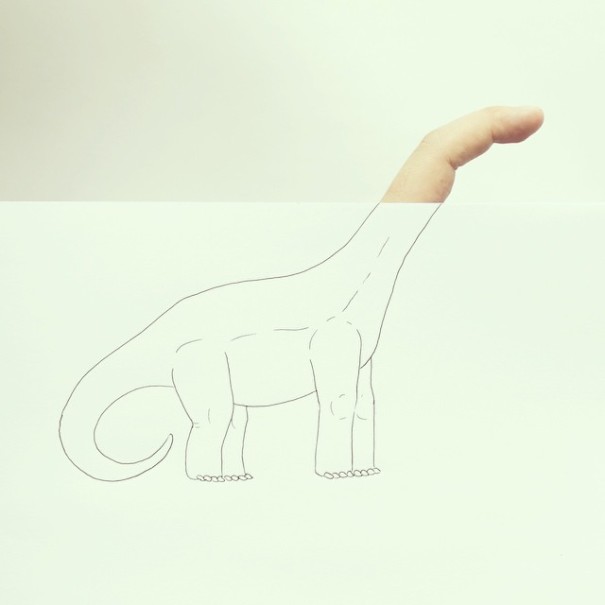 4. Moose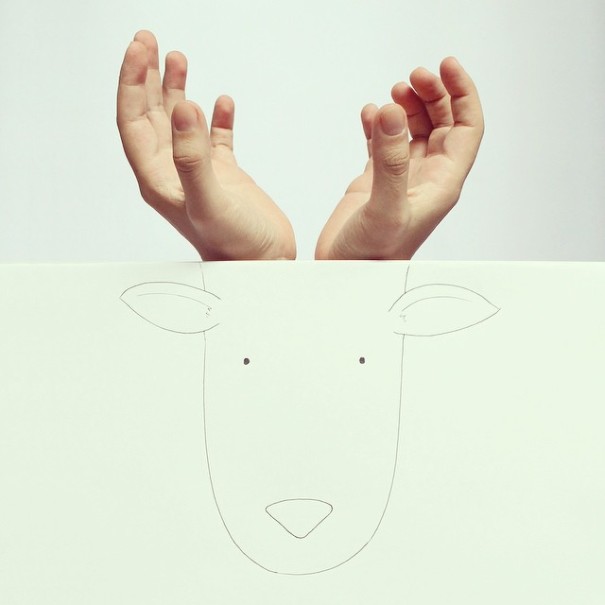 5. Octopus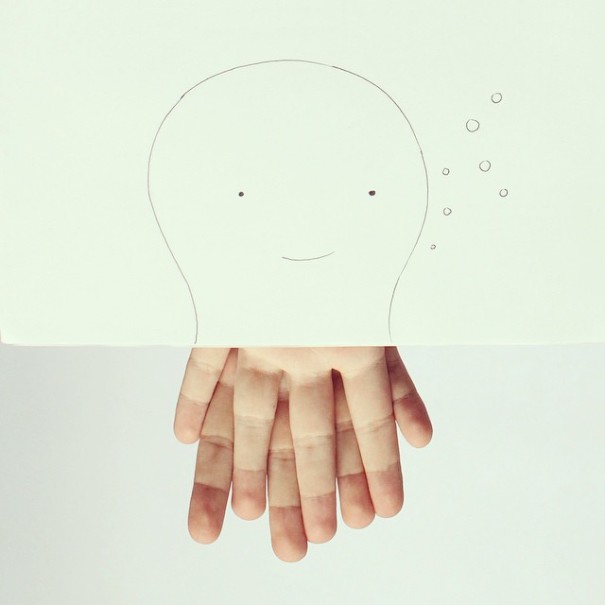 6. Rhino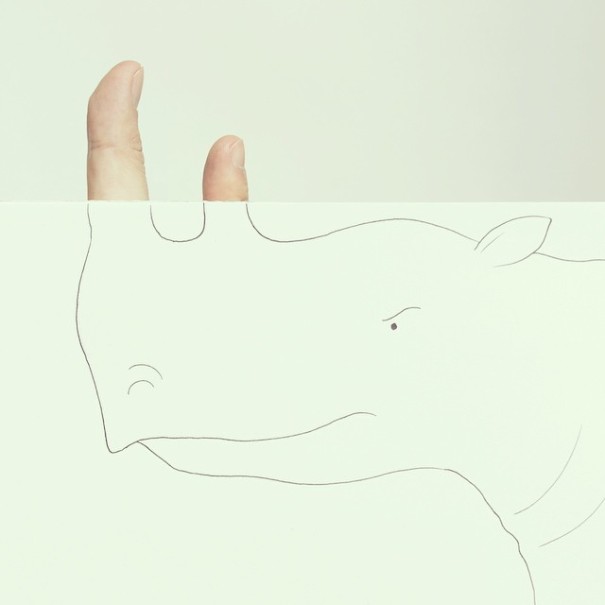 7. Hen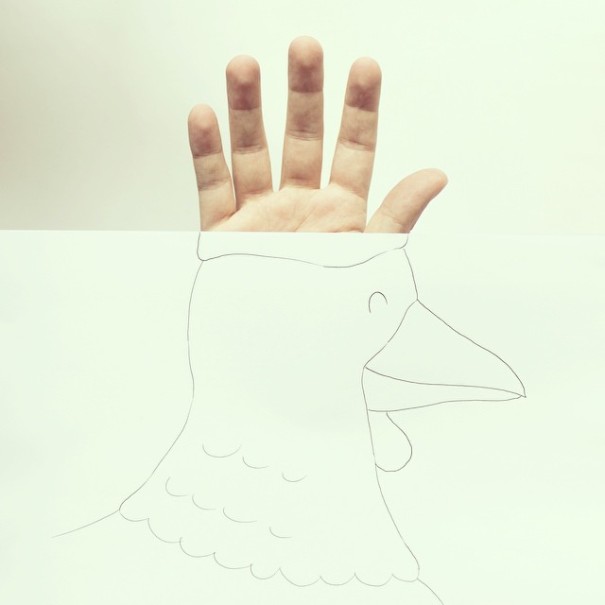 8. Bunny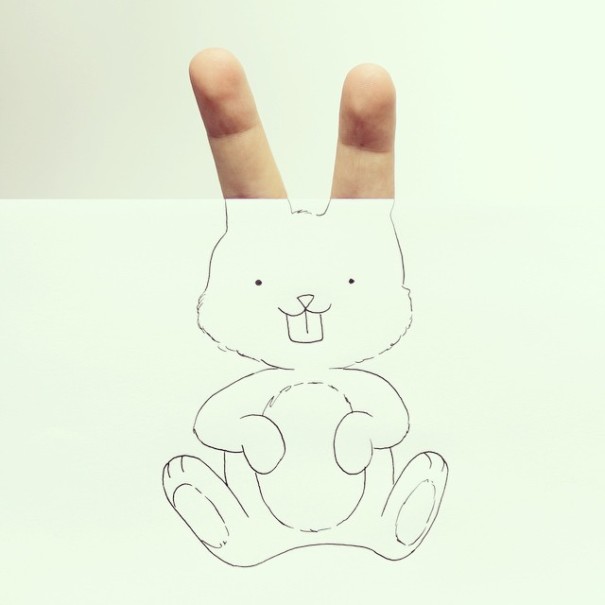 9. Scorpion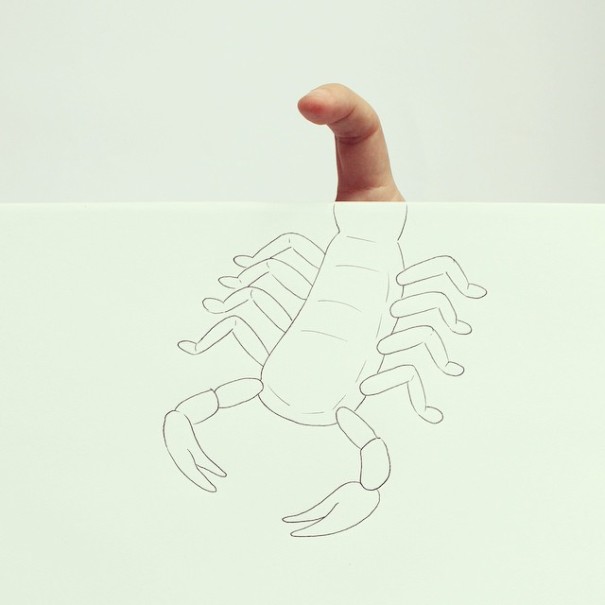 10. Tyrannosaurus Rex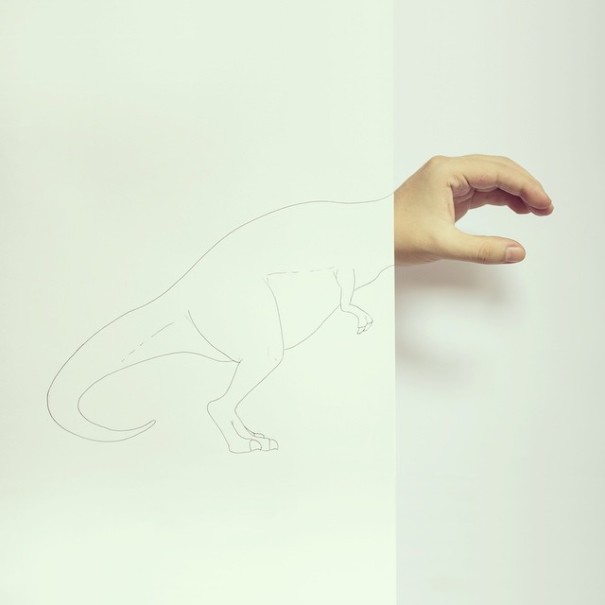 11. Elephant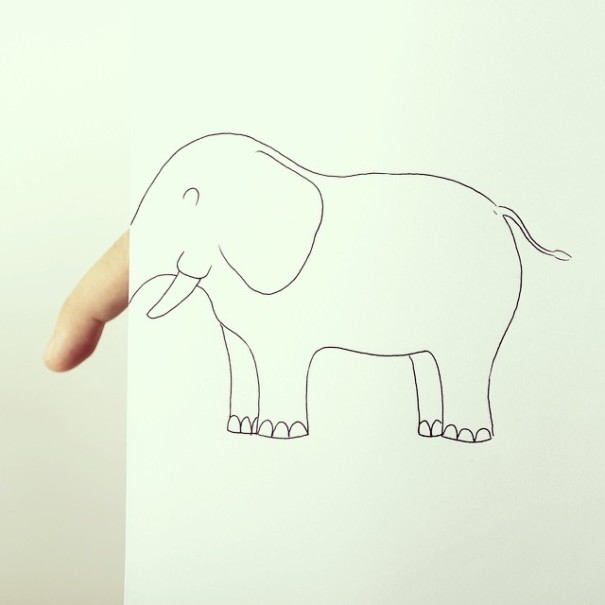 See more of  Pérez's interesting illustrations at his website, or follow him on Facebook.