Top 10 Blood Pressure Monitors That Are The Most Accurate And Affordable
Advances in technology has made blood pressure monitors affordable to the consumers. Coupled with wearable technologies, consumer health care monitors can integrate into our everyday lives without much hassle.
Let us take a look at a selection of the best consumer blood pressure monitors that are both affordable and gives an accurate reading.
1. Omron BP786 10 Series Upper Arm Blood Pressure Monitor with Bluetooth Smart and Expendable Cuff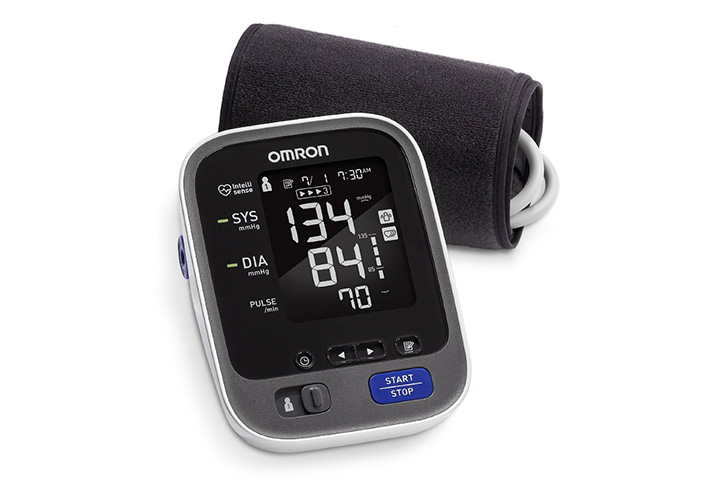 The Omron BP786 has all the features of the 10 series monitor plus more. You can access your readings anywhere with the Omron Wellness mobile app that is compatible with both iOS 7+ and Android 4.3+ as well as from the website app. The expendable Comfit Cuff will ensure precise reading with a correct cuff positioning that fits medium and large arms.
2. Archos Bluetooth Connected Blood Pressure Monitor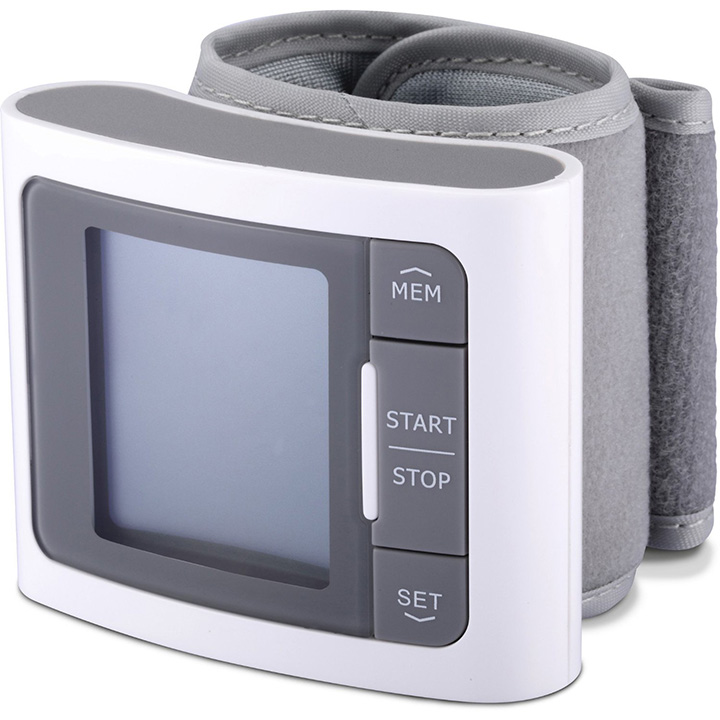 The Archos will automatically synchronize your blood pressure readings to your mobile device via Bluetooth so that you can track your readings from both iOS and Android devices.
3. Lifesource UB-351 Automatic Wrist Blood Pressure Monitor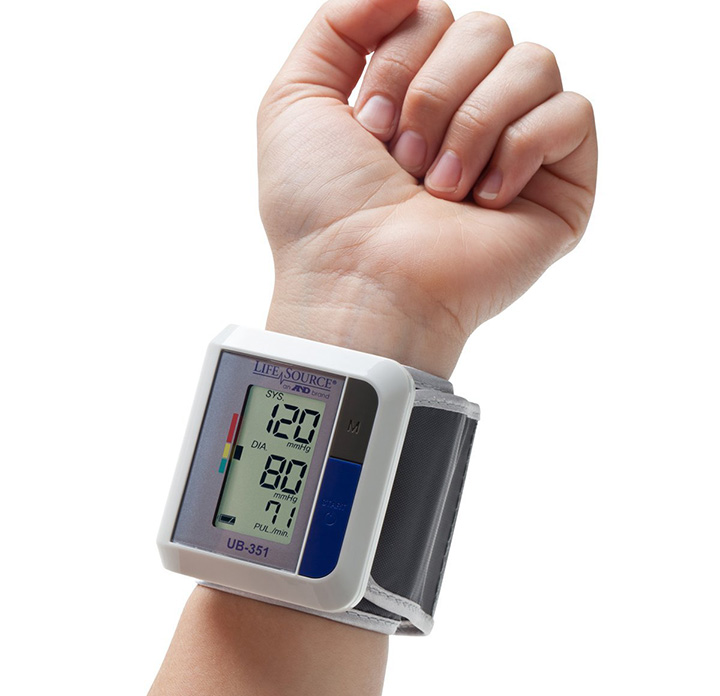 The Lifesource UB-351 provides simultaneous readout of systolic/diastolic pressure and pulse rate with a 90 memory recall, and irregular heartbeat.
4. Ozeri CardioTech BP3T Upper Arm Blood Pressure Monitor With Intelligent Hypertension Detection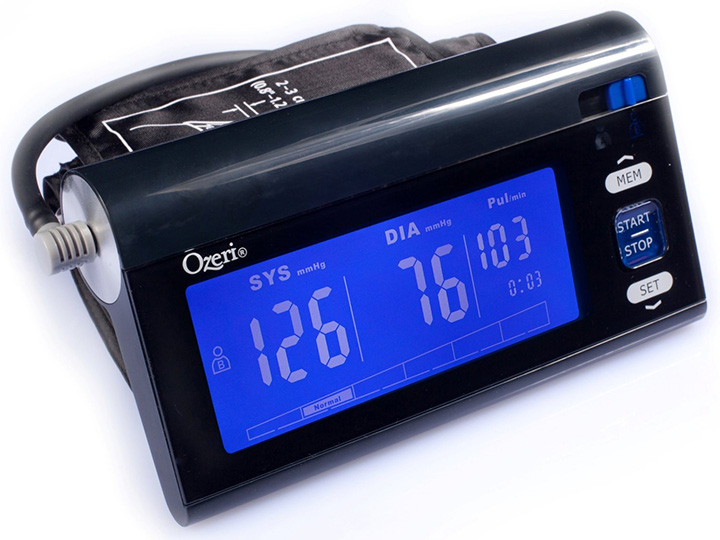 The Ozeri CardioTech BP3T utilizes  double pulse detection algorithm for improved accuracy. It features automatic irregular heartbeat detection, hypertension indicator, and average blood pressure reading.
5. Panasonic EW3109W Portable Upper Arm Blood Pressure Monitor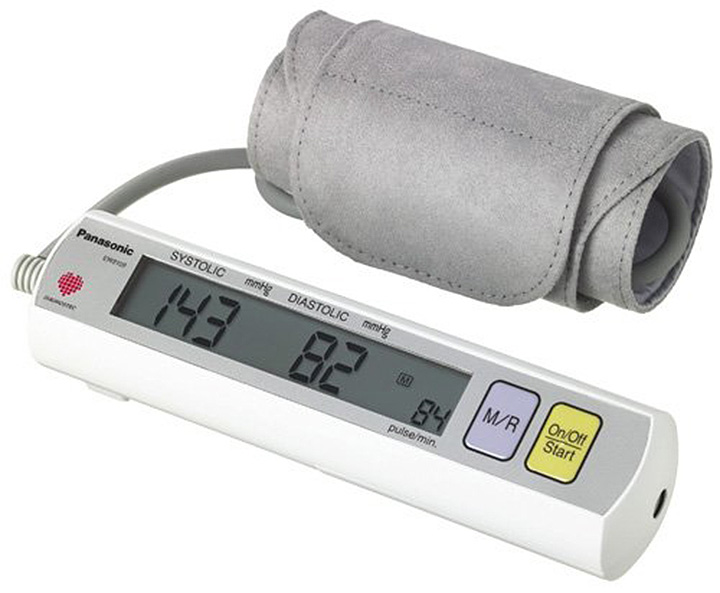 Panasonic EW3109W employs the digital filter technology for more accurate measurements with an automatic memory feature to store 90 readings.
6. Omron BP652 7 Series Wrist Blood Pressure Monitor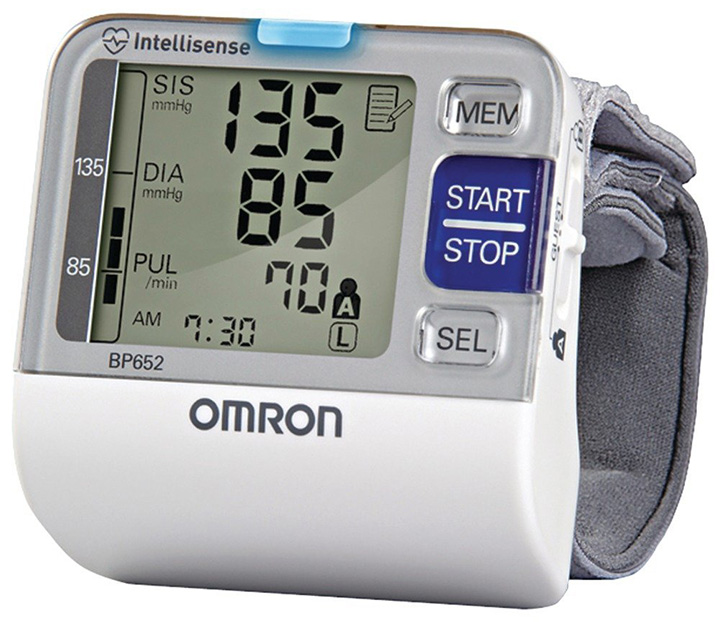 The Omron 7 Series is portable slim for more discrete readings when you are on the go. It features Smart Heart Guide Technology that will be automatically activated when your wrist is at heart level for a more precise reading.
7. Omron BP791IT 10+ Series Upper Arm Blood Pressure Monitor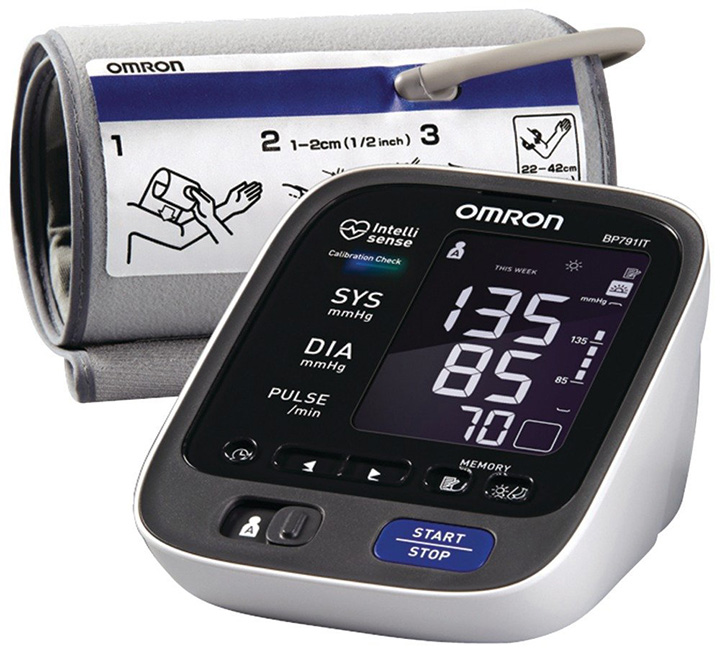 This model employs advanced Omron health management software for easy 1-touch operation, and connects to your computer so you may download a digital record of your blood pressure. There are indicators to monitor hypertension, irregular heartbeat, and excessive body motion for two people with morning and evening averages. The TruRead mode allows for 8 week morning and 8 week evening consecutive measurements for an average reading.
8. Yuwell YE680A Automatic Intelligent Blood Pressure Monitor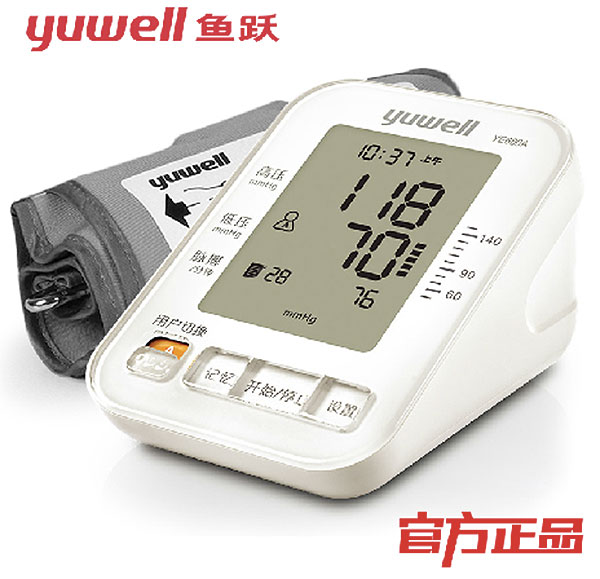 Yuwell YE680A employs a large screen display with big font for ease of use, and stores 60 measurement results for two people. It displays an average reading of three measurements for a more accurate reading.
9. Omron BP710N 3 Series Upper Arm Blood Pressure Monitor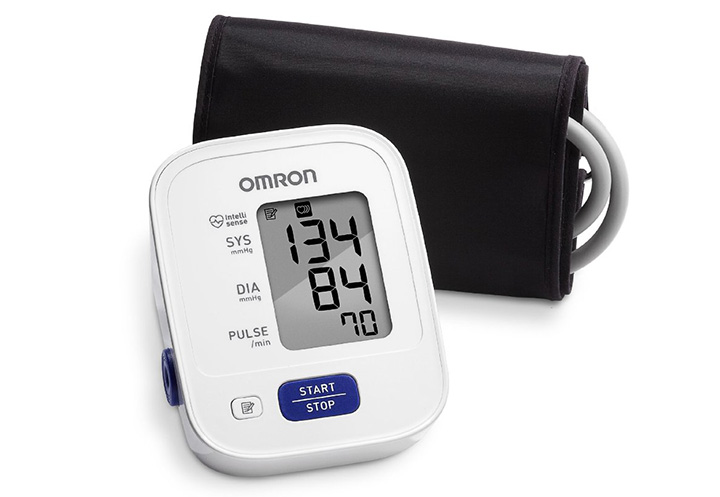 Omron BP710N is both fast and accurate with the easy one button operation, and stores up to 14 readings. There is a built in alert for irregular heartbeat during blood pressure measurements.
10. Lifesource UA-1030T Talking Blood Pressure Monitor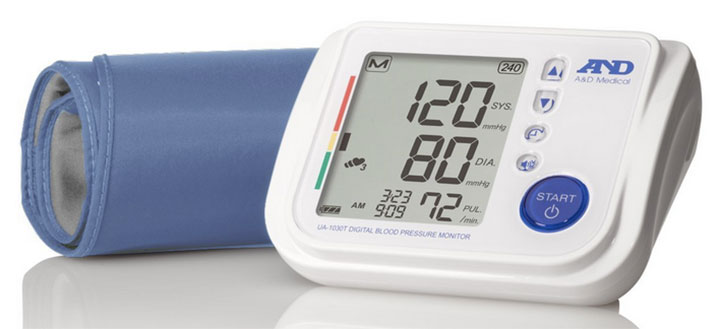 It features 90 memory recall with Tricheck measurement feature for three consecutive readings. Readings and instructions can be read out verbally in english, french, or spanish.