How To Change The Language On Android From Chinese To English
Android operating system has built-in support for dozens of languages, and it is important to know where to change the language settings, especially from Chinese to English, German, Spanish, or any other languages that you are familiar with.
Most Android devices came with English as a default language. However, if you are purchasing a device from oversea, it may arrive with a foreign language set as default. If you buy a Chinese tablet, for instance, the dealer may have changed the system language to English. The problem arises when you do a factory reset. It will switch back to the default language which is Chinese.
There is a simple solution to these problems, even if you don't read Chinese or any other foreign languages that your kids may have accidentally changed to.
Guide to change the system language on Android
1. Go to "Settings"
From your app drawer, look for the Android settings icon. Depending on your Android version, usually it will look like a gear.
2. Go to "Language & Input"
In the settings menu, scroll down until you find a menu with an "A" icon. Tap on it to open language settings.
3. Change language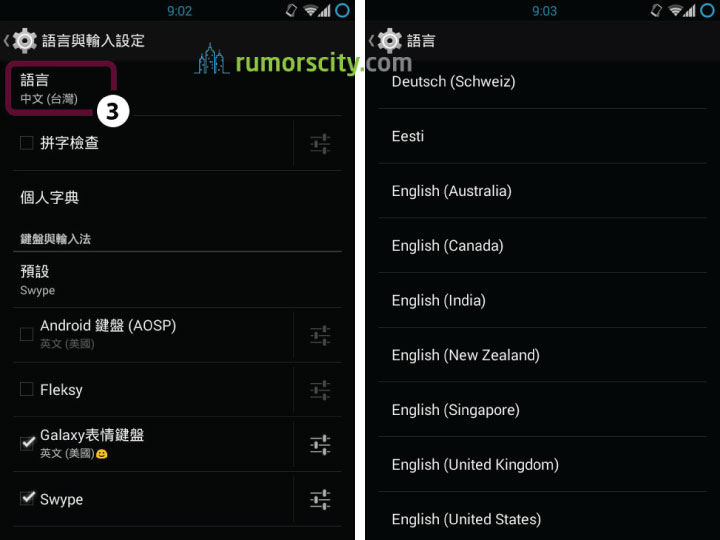 In the Language & Input menu, select the top option. Even if you do not understand the text, it says language. Then the following menu should show a list f languages. Tap on the language that you are familiar with, and the system language will change accordingly.