Beware! This Creepy Crawly Spider Is Actually The Tail Of A Snake.
This terrifying viper has a tail that looks like a spider. The rare viper has adapted a different style of hunting strategy from its cousin by luring its prey with a growth on its tail that resembles a spider.
This type of snake, aptly named as the spider-tailed horned viper is rare and only could be found in the deserts of western Iran.
The spider-like tail is used to lure its prey to within striking distance. It is a new species that is only confirmed in 2006.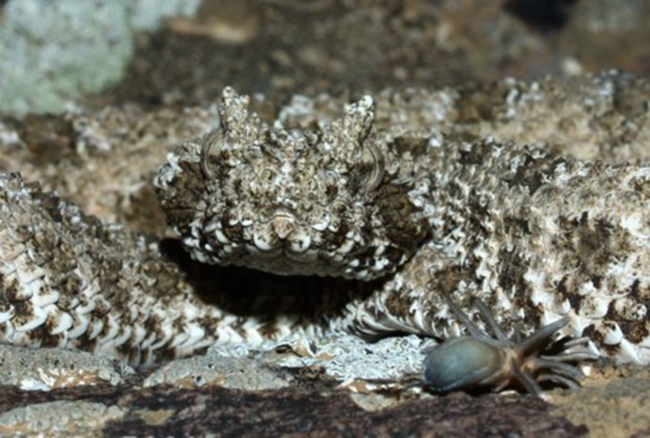 The viper will wiggle its tail, while remaining perfectly still, luring the prey closer and closer. Spider-tailed horned viper can mimic the movements of a spider perfectly.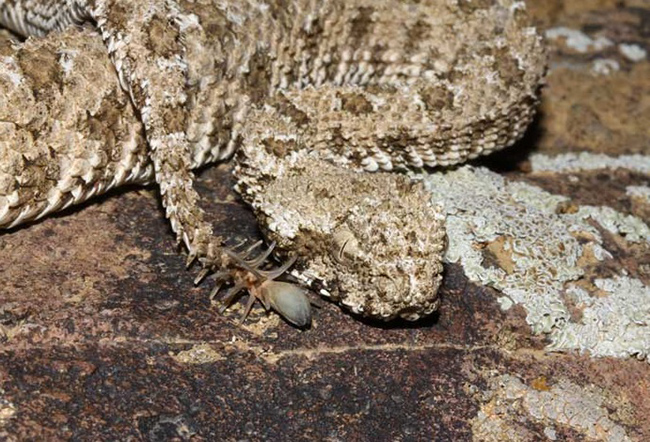 Here is a close-up of its tail.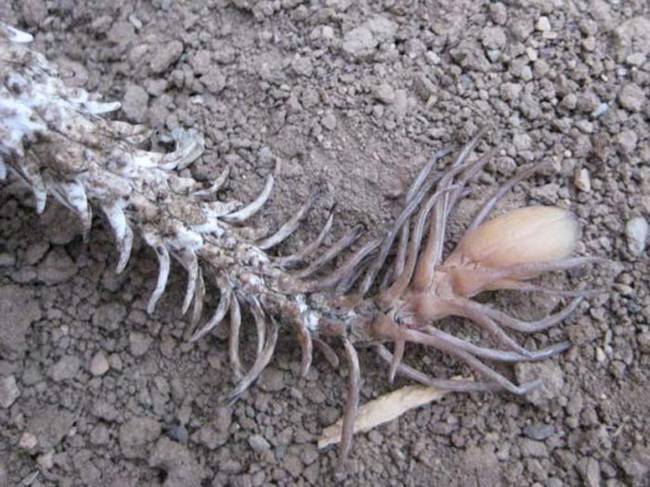 Here's how the spider-like tail looks like in action.