This 11 Year Old Boy Creates The Most Awesome And Detailed Drawings You Have Ever Seen
This 11 year old artist from Serbia is a genius. Dušan Krtolica shows his prodigious artistic talents with the unbelievable detailed nature of his drawings. It would take a long time to identify every single animal and plant in his drawings.
He remembers all the geological eras and the different species of animals by heart as he wants to be a zoologist. When his parents bought him the most comprehensive encyclopedia of animals, Dušan took less than three weeks to master the knowledge.
One of his drawings full of fine details.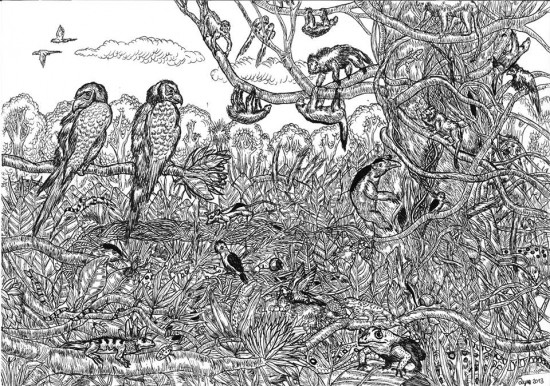 Aquatic life beneath the ocean.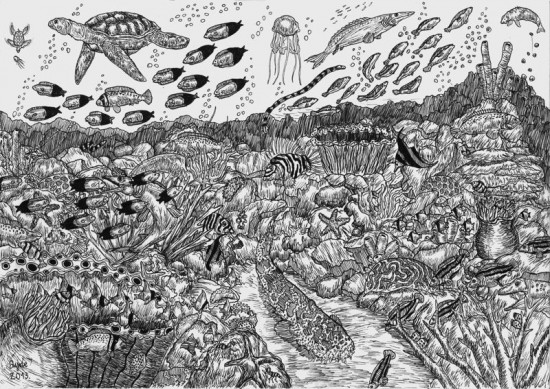 He shows intricate details in his drawing both above and below the surface of ocean.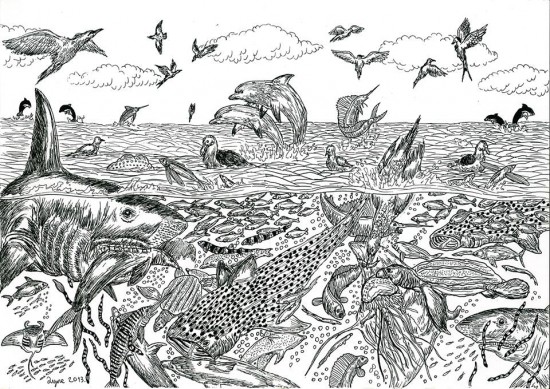 One by one, these insects materializes under his hand.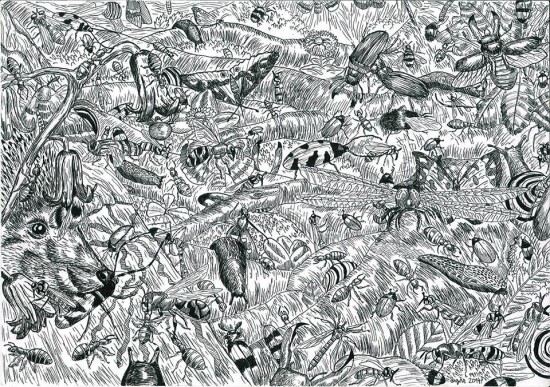 When he was eight, a teacher gave a rather difficult title for drawing 'Knight, the devil and the world'. He performed really well.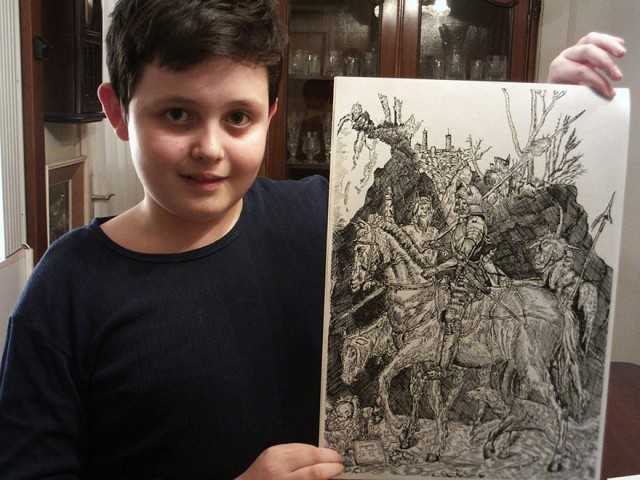 With the amount of details in his drawings, Dušan uses a magnifying glass when composing his drawings.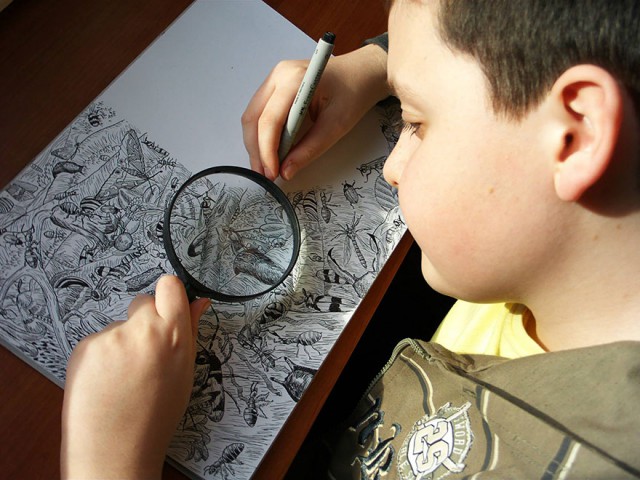 He already had three national solo exhibitions to his name – two by the age of eight.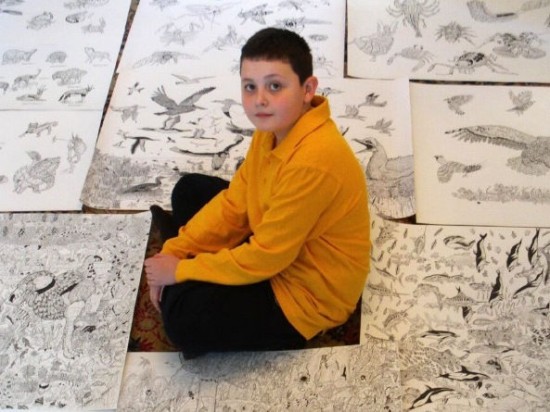 You may see more of Dušan Krtolica's work by following him on Facebook.