The 7 Best Android Apps After Rooting Your Android Device
Rooting an Android device opens up the world of customization. Whether you want to boost your device's battery life, make it perform faster or customize the internal systems for better performance, there are many great apps that could only be used with root-access on your device.
We have handpicked the ones that can help you do more with your Android device.
1. Titanium Backup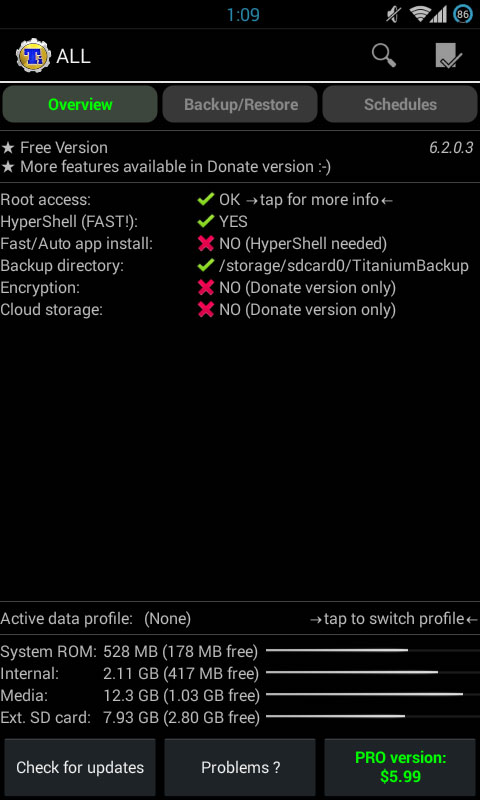 If you plan to flash a new ROM on your Android device, Titanium Backup is the best app to backup your data and apps. Later, you can choose to restore if you find your device is not as responsive as before. There are multiple backup options like automatic schedule backup, full backup, freeze apps as well as SMS backup and restore.
2. Root Browser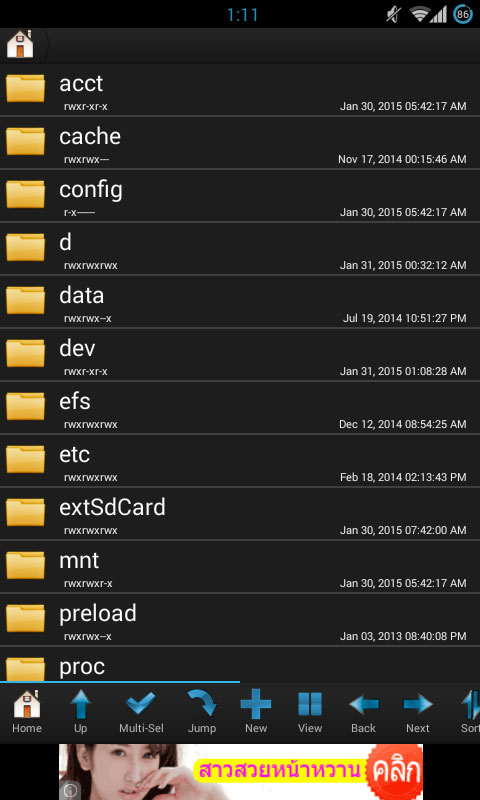 Root Browser lets you explore the root level files on your Android device which is not possible with the default file manager. You have the option to browse, move, and even delete files that are in the root system. Be careful though, as modifying a system file might brick your device.
3. AnTuTu CPU Master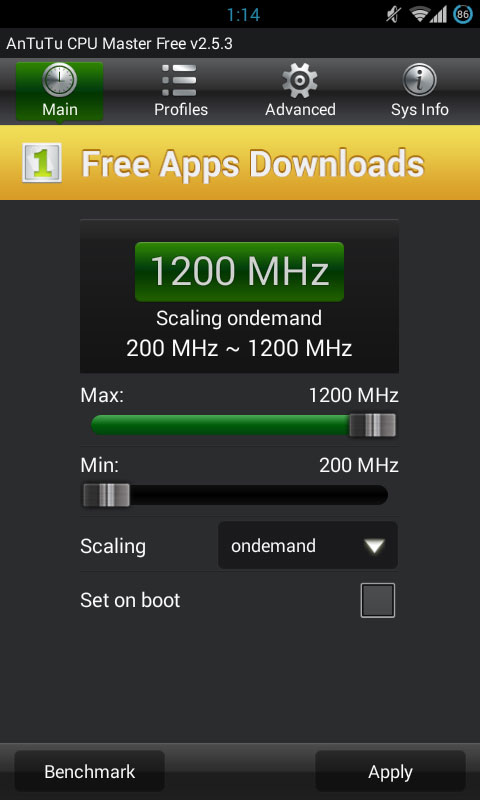 One of the greatest advantage of rooting an Android device is the ability to speed up its performance. With AnTuTu CPU Master, you can boost the CPU speed to improve overall performance as well as GPU speed for faster graphics rendering. There is also an option to conserve battery by lowering the CPU clock speed if that is what you want.
4. ROM Manager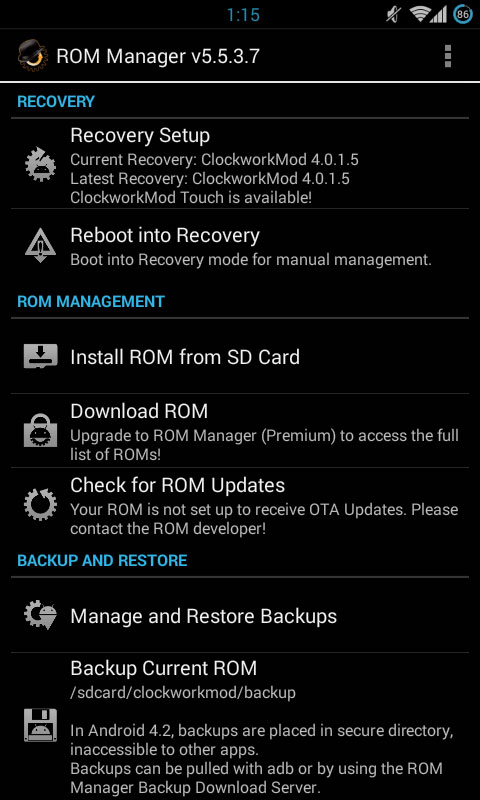 If your main purpose to root your Android device is to flash a custom ROM, then ROM Manager will be able to help you. It will let you flash the popular CWM Recovery on your device, thus enabling you to install a custom firmware. There is also an option to one click reboot into recovery mode.
5. Quick Boot (Reboot)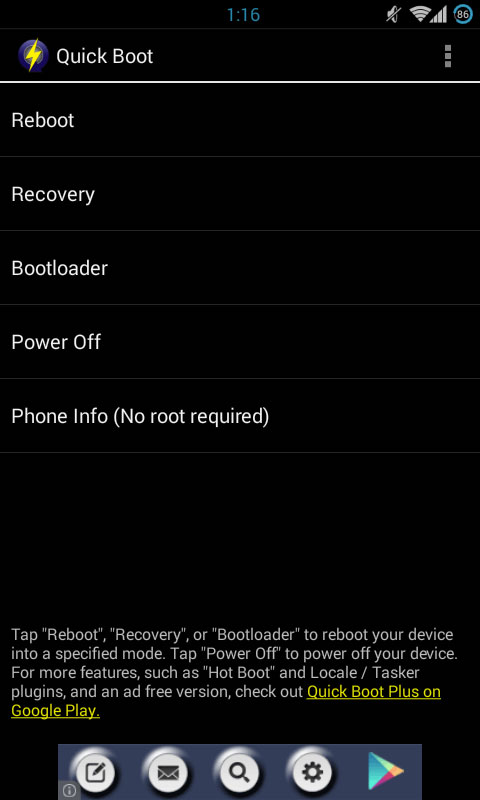 If you have no idea how to get into various modes of your Android device, like recovery or bootloader, then Quick Boot (Reboot) will be your solution. You can reboot into various Android modes with just one tap.
6. Greenify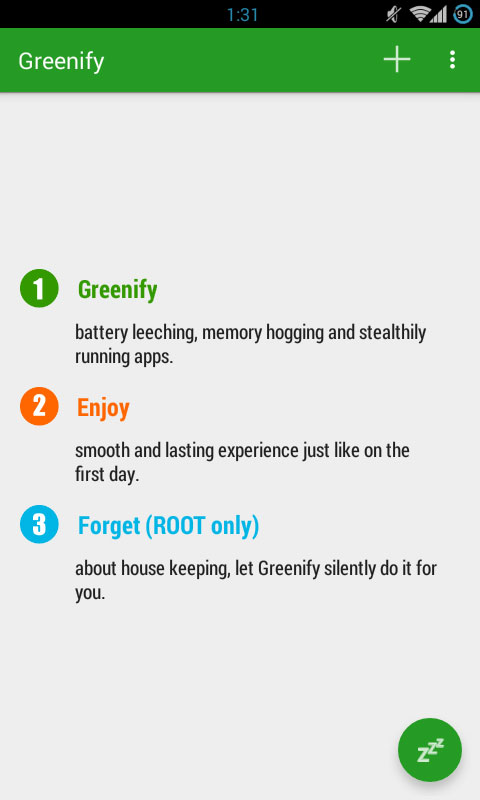 Greenify will help you identify battery-sucking apps and hibernate them when not in use. You have the option to selectively hibernate your apps, so that your Messenger and Facebook can run as usual.
7. Screen Standby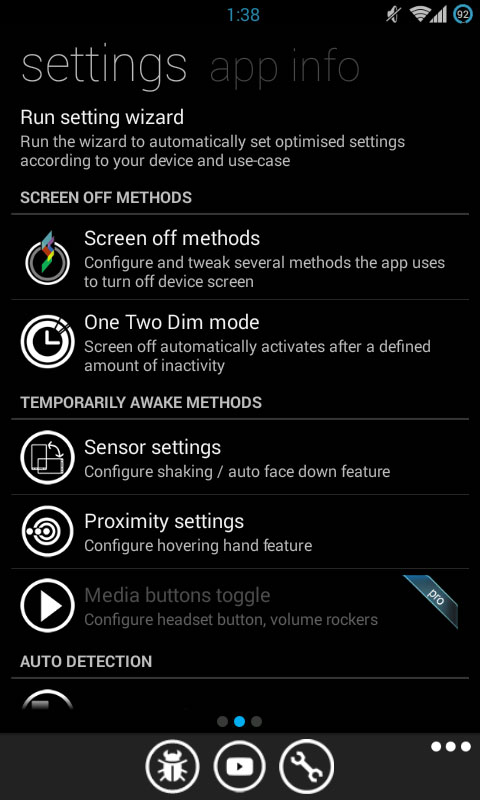 Ever wish to overcome display timeout when the screen of your Android device is off? Screen Standby can help you to retain the connection when listening to internet radio or Youtube songs even when the screen is turned off. It will also prevent your device from overheating when connected to HDMI/MHL for long streaming sessions.
You may be interested with: How To Root Most Android Devices In One Click