How to Google Translate in any app on Android
Google released a major update recently to Google Translate for chatting in a foreign language without any barriers.Android users can translate text within any app with this latest release. Before this, user would have to switch to the Google Translate app or manually look for a translation online.
It is as simple as highlighting the text and choose translate, then a bubble will pop up displaying the translation. The pop up will also allow translation from your language back into the foreign language. Google confirms that it should work inside any app, whether it is a browser, email, or messaging system, as long as you can highlight the text within the app.
How to enable Google Translate to translate in any app
To enable Google Translate in any app, you just need to enable it once in Google Translate.
Step 1: Download Google Translate or update the app
Download Google Translate from Play Store or update it to the latest version.
Step 2: Launch Google Translate on your phone and go to Settings
Launch Google Translate app and tap on the menu button (☰) at the top left, then select Settings.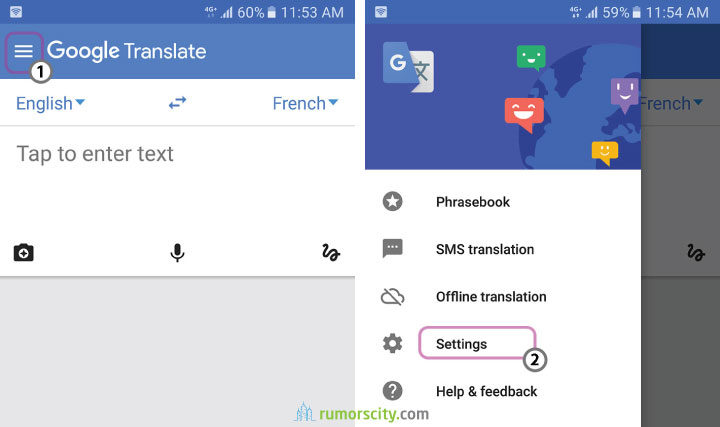 Step 3: Enable Tap to Translate
Choose Tap to Translate, then on the next screen tick the option Enable Tap to Translate.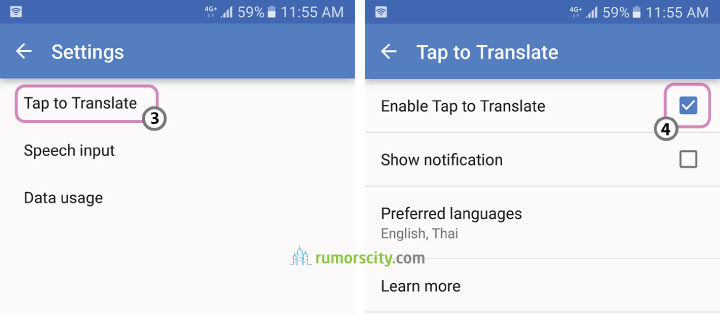 How to use Google Translate in any app
Once activated Tap to Translate, you can use Google Translate inside any app. Here's how easy it is to translate with Google Translate.
Step 1: Open any app and highlight the text, then tap Copy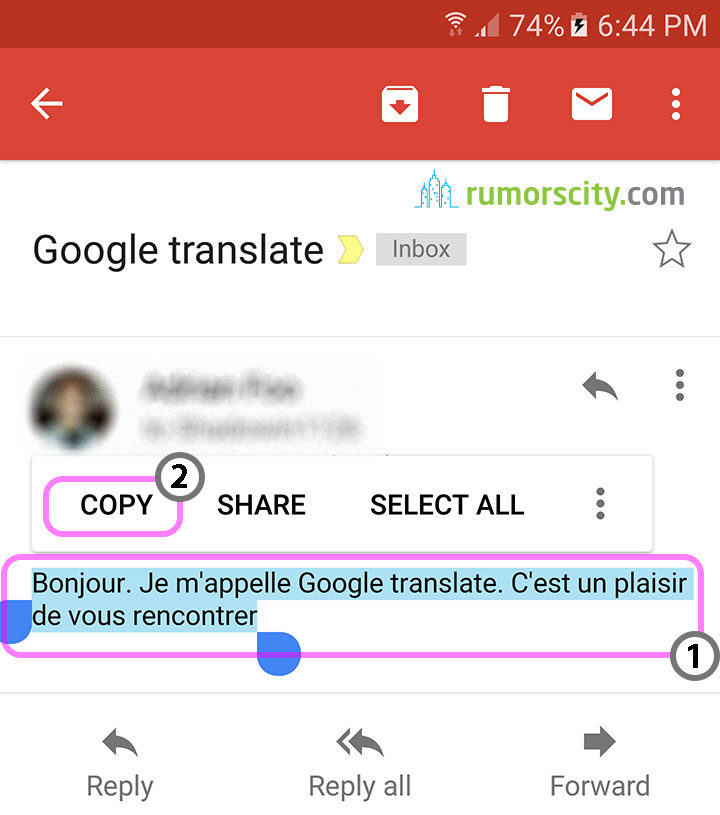 Step 2: Tap on Google Translate icon for translation
A Google Translate bubble will appear on screen. Tap on it for the translation.